Now through April 2020, Mazda Motorsports will place many competition parts on a weekly promotion.
"Each week, Monday through Sunday, we will run 'featured' price promotions and 'bonus' price promotions for many competition parts" commented David Cook, business development manager, Mazda Motorsports.
"The featured parts," continued Cook "will be high volume parts, whereas the bonus parts focus on the niche items. This is how we will span many racing verticals – autocross, club racing, and track day – and provide a representative cross section that should offer a significant savings for every racing customer – rotaries, Miatas, MAZDASPEEDs, Mazda2s, Mazda3s, you name it. There will be something for all our racers."
If successful, Mazda Motorsports states it will continue these price promotions indefinitely.
(In the event that the promotions run Mazda Motorsports out of stock, the promo prices will be honored for those who ordered during the promotional week.)

The first featured price promotions are: Penske Racing Shocks & the machined OEM Top Hat (for Spec Miata & other classes).
Click on the sheet to expand.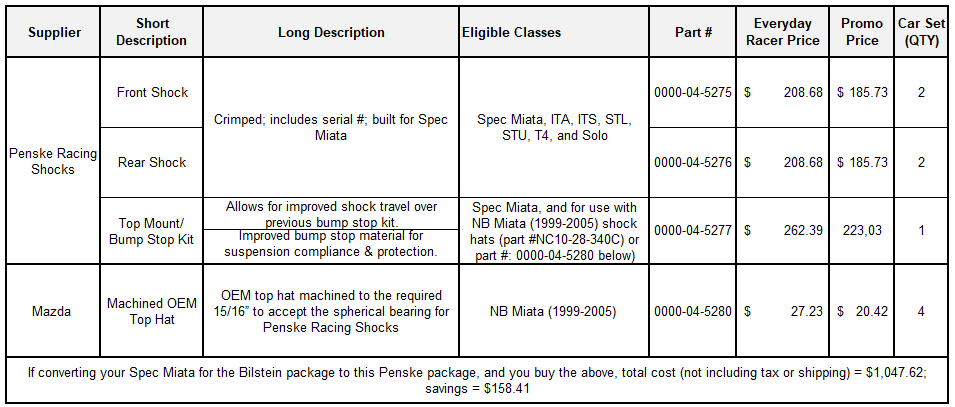 (Please note that, in the near future, we will release a new, upgraded (and more expensive) coilover shock design for the NA & NB Miatas raced in Spec Miata.

The first bonus price promotions are:
Click on sheet to expand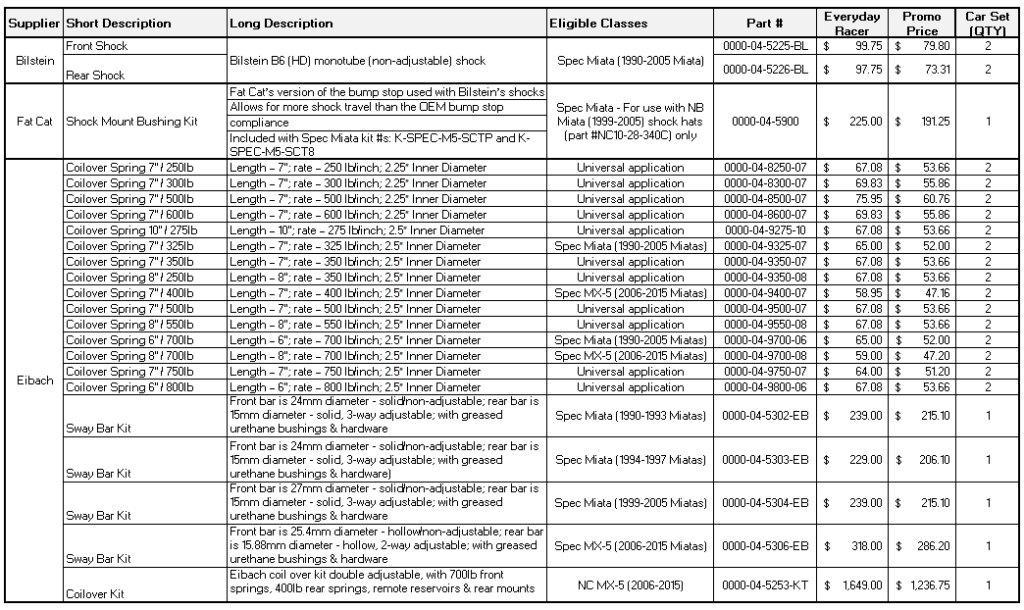 These promotional prices end Sunday, February 2. On Monday, Feb 3, we will launch the next weekly price promotions. Thank you for your support of Mazda.