Longtime Supporter of Spec Miata and owner of a successful prep shop treats everyone like family.
You could say that Dave Wheeler wrote the book on Spec Miata.
He at least wrote one of the most trusted tomes on how to build one, The Spec Miata Constructors Manual. Now on its second version, the book has sold more than 3000 copies, helping veterans and rookies alike slog through the regulations and particulars of building a car for the most popular class in amateur road racing.
The owner of Advanced Autosports, one of the largest Spec Miata prep shops in the country, loves to help people get started and improve their motorsports results, explains his wife, Ann O'Malley. That spirit of teaching others for the mutual benefit of Mazda competitors, or Tomoiku, is a primary reason that Dave Wheeler is the recipient of the June Spirit of Mazda award.
Starting in the race mechanic business in 1987, working on everything from Formula Fords to Indy cars, Wheeler built his first Spec Miata in 2000, while the class was still in its infancy. Since that time, Advanced Autosport has built more than 150 Spec Miata cars. He currently takes care of more than 40 through Advanced Autosports, and his book is sometimes referred to by Spec Miata competitors as "The Bible" of Spec Miata.
"They're for everyday people who want to go racing," says O'Malley. "It's got all the rules, and teaches a person how to take a street car to a racer, something they can work on in their own garage. He teaches them everything about the car, and how to do everything with it – anything and everything from setting it up to what you need, like the tools."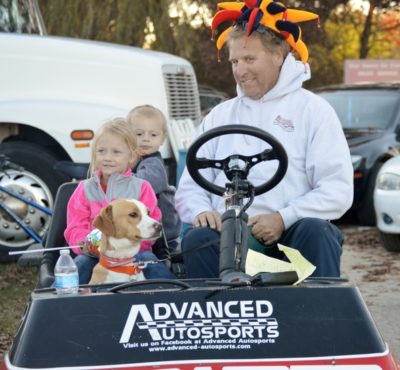 The Advanced Autosports group is also big on coaching and helping each other out, a family-type atmosphere that stems from Wheeler himself, says O'Malley.
"He always says he was a child that played with toy cars, and he still does the same thing as an adult. He's very into his cars and customers and he considers everyone one big family." That includes the crew, whom O'Malley credits with helping the business survive through a couple of serious illnesses for Wheeler.
But it's not just business for Wheeler. He volunteered on the rules committee, the Spec Miata Advisory Committee, and took it very seriously. Integrity plays a big part in that, O'Malley says.
For Tomoiku and integrity, for running business like family and dedicating his time and passion to further the sport, Dave Wheeler is the June recipient of the Spirit of Mazda award.
Related Content:
Spirit of Mazda: Luis Rivera
Spirit of Mazda: Ara Malkhassian
Spirit of Mazda: Jonathan Goodale