A turn-by-turn breakdown of VIRginia International Raceway from the BEHIND THE ZOOM team. Join the forum on Wednesday, Sept. 24 from 7:30—8:30 PM EST.
The National Auto Sport Association (NASA) heads to VIRginia International Raceway (VIR) on Oct. 3-5, 2014 for its famed OktoberFAST race event. With the significant elevation changes and winding corners VIR has to offer, we turned to the BEHIND THE ZOOM team to help the Mazda competitors navigate their way around.
Mazda factory driver and professional driver coach Tom Long graciously states about VIR, "I am lucky enough to call this track my home track." According to Long, "VIR is rewarding if you get it right. It is fast and requires you to be very smooth and carry a lot of rolling speed. It's very rewarding to Mazdas, in particular."
| | | |
| --- | --- | --- |
| To help our Mazda drivers succeed here, the BEHIND THE ZOOM team has provided a track map, a data map and a setup guide. "Being able to apply the lessons of what the track is telling you with what the data tells you, and then make the right blend of driving style and setup adjustments is where it gets tricky. But, when you are able to put it all together, the payoff feels great," says Long. | | |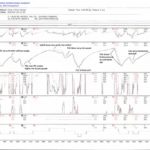 Mazda factory driver and professional driver coach Tristan Nunez joins Long in a track walk from August, 2014. In this feature, they slow the process of breaking down each corner in an up-close and methodical way. According to Tristan, "Often tracks will enable drivers to walk the track the day before the first practice. There is often no better prep than getting out to look at camber, pavement changes, bumps, curbing and more. Getting close up can really help you understand why the car reacts the way it does, and make the adjustments you'll want to make to stay competitive throughout the week." To learn what Tom and Tristan look for and to see VIR a little closer, we hope you take a look at this video. And remember, Mazda competitors can ask Tristan and Tom questions during the forum Wednesday, Sept. 24 from 7:30-8:30 PM EST; check your eNewsletter called, "News from MAZDASPEED Motorsports Development" sent on Tuesday, Sept. 16 to register.
A staple item of the BEHIND THE ZOOM team is onboard footage. Tom Long was nice enough to run a hot lap while walking us through the course. In the video below, we hope you pick up some great tips!