Spec MX-5 Shootout Finalists Named
30 October 2023–After much deliberation, the list of finalists chosen to participate in this year's Spec MX-5 Shootout have been unveiled. The 12 drivers selected now have the opportunity to be named to the Spec MX-5 Mazda Factory Team.
Run in parallel with Mazda's MX-5 Cup Shootout since 2020, the Spec MX5 Shootout was created to help young drivers make the transition to sports car racing. A total of 32 nominees were asked to submit a video proposal for why they should be chosen for the shootout, including their plan to establish a long-lasting motorsports career.
A panel of racing professionals and Mazda Motorsports staff reviewed the videos and selected the following 12 drivers to advance to the shootout:
Baley Cruze
Brenna Schubert
Corbin Collins
Ethan Goulart
Ethan Jacobs
Helio Meza
Hudson Schwartz
Justin Adakonis
Kamden Hibbitt
Rafe Abdulali
Rocco Pasquarella
Zak Meyer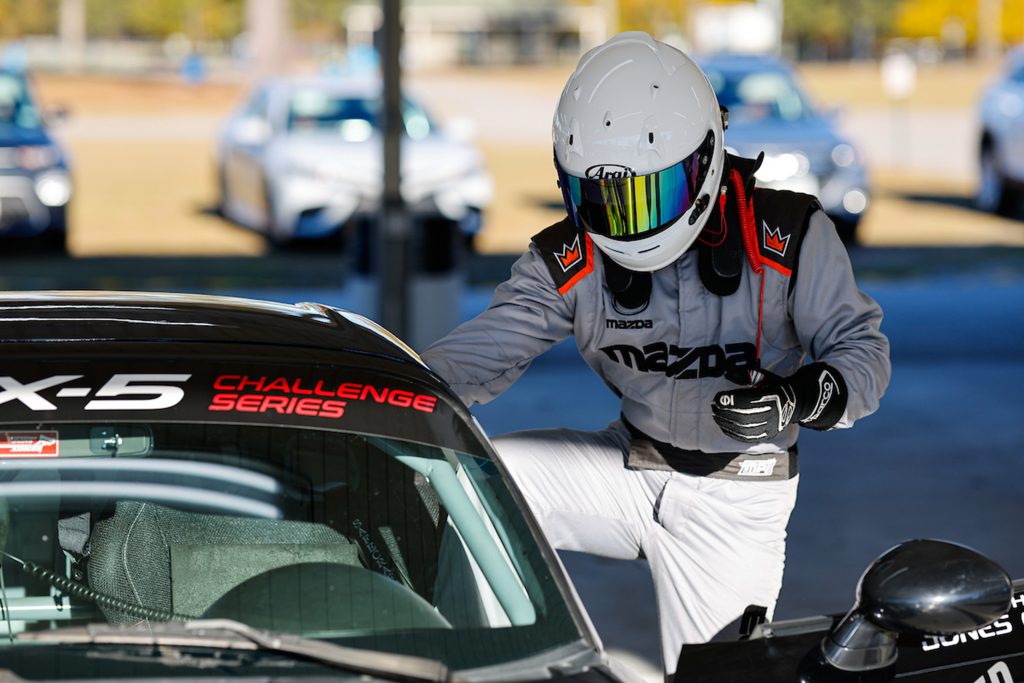 The finalists will now take part in a two-day event at Carolina Motorsports Park, November 15 – 16. Each driver will be fitted to one of three Spec MX-5 cars operated by Advanced AutoSports and have multiple lapping sessions around the circuit. Drivers will receive coaching with detailed data analysis.
A panel of judges will be looking not just for lap times, but for each driver's ability to apply coaching tips and improve throughout the event. Additionally, drivers will be judged on their attitude and personality with an emphasis on a desire to learn.
"Mazda created the Spec MX-5 Shootout to produce a path from karting to professional sports car racing," Mazda Motorsports Business Development Manager Josh Smith said. "The transition can be daunting without the right help, and the shootout is an opportunity to give talented drivers the tools they need to succeed."
The three drivers selected to be part of the Mazda Factory Team will get to compete at select SCCA Hoosier Super Tour events in the Spec MX5 class, which was recently elevated to an SCCA National category. They will receive a racing school, plus testing and full arrive-and-drive season that will include the 2024 SCCA National Championship Runoffs. All entry fees and consumables are covered, along with a travel budget, a car damage budget, and more.
Several Spec MX-5 Shootout winners have gone on to earn invites to the Mazda MX-5 Cup Shootout, which offers several scholarships to participate in the IMSA-sanctioned MX-5 Cup series.