One of the country's top Spec Miata racers looks toward something even bigger
Tyler Kicera made his MX-5 Cup debut and came into the 2017 SCCA National Championship Runoffs as one of the favorites to walk away with the championship. While he looks back on a year full of successes and disappointments, he hopes that 2017 will be a jumping-off point for a great career.
"I was really strong in Spec Miata early in the season," he says. "I won races throughout the summer and leading up to the Runoffs. I was really confident going into that MX-5 Cup debut. I guess that really was the highlight of the year – to go out there and be able to run with the current champion, who was dominant all year and to be able to contend for the win at the end."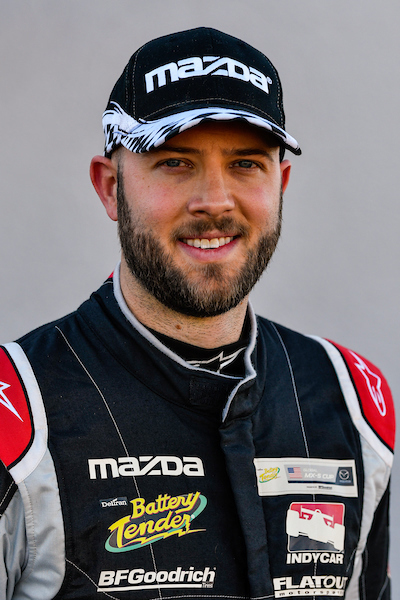 His Runoffs race ended with an electrical problem while he was running up front. In his MX-5 Cup debut at Watkins Glen – the track at which he won the NASA Eastern States Championship in Spec Miata the year before – he finished second in the second race, leading much of the race until he was passed by champ Patrick Gallagher. "Leading on that last lap, I think in the back of my mind [that] was where I really wanted to be, but in racing you can never assume anything. You never know where it's going to go," he says.
He hopes to parlay that solid performance in his first weekend of Idemitsu Mazda MX-5 Cup presented by BFGoodrich® Tires into a full season next year. His second attempt at the Mazda Road to 24 Shootout, which would have guaranteed that, fell short. But he still hopes to make a 2018 full season with Flatout Motorsports, and is working to help the team fill some seats to join Matt Koskinen and himself.
"[MX-5 Cup] is so different from Spec Miata because the guys at Long Road Racing that build the cars are at every race. They are teching the cars and inspecting everything. There's really no opportunity or room for any kind of cheating or gain from a mechanical standpoint. There's that aspect that I really like because at the end of the day when you win or do well, you know it's because you drove well, made smart decisions and you earned it," he explains.
Kicera has been involved in motorsports since age 6, racing quarter midgets and karts. And racing is a family affair for the Kiceras. "At the track you will find me, my dad, my grandfather and my best friend," he explains. "The four of us are pretty much at the track every weekend. It's a great way to connect and build the relationships."
Otherwise his life is about his day job developing business for a company that builds touring concert stages, or developing his motorsports career, which he hopes takes him to MX-5 Cup in 2018.