MX-5 and Mazda2 entries populate three classes in Pirelli World Challenge Touring Car
The Pirelli World Challenge Touring Car season kicks off this weekend at VIRginia International Raceway, with a combined field of TC, TCA, and TCB exceeding 50 cars. A big chunk of those entries are Mazdas.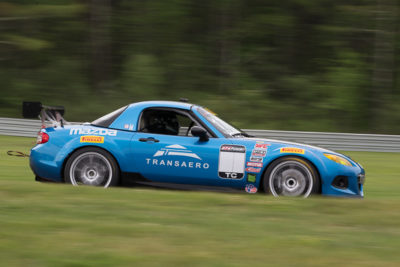 With the series expressing its intent to move the Touring Car class to feature strictly touring-type cars – coupes and sedans – many teams are going that route this year. But a couple of drivers are sticking with the NC MX-5 that proved strong in 2016. Both Randy Hale (Hale Propeller/Transaero) and John Weisberg are bringing their MX-5s back to the series for 2017.
Weisberg scored several podiums in 2016, including a victory at Utah Motorsports Campus. He returns with his REDCOM Laboratories/Micro Precision Components/Permatex/Red Line Oil MX-5. "The old Mazda is getting some new life put into it," he says. "Pirelli World Challenge is allowing us to use a Quaife 6-speed sequential transmission."
Where Mazdas really shined last year was in TCA. Elivan Goulart won the championship for S.A.C. Racing, NC MX-5 drivers took the top four positions in the points, and Mazda won the manufacturer's championship. While the ranks of MX-5s in TCA are not what they once were, there will still be a host of them, and many will be the ND MX-5 Cup car.
Some teams that have a choice of both, such as S.A.C., are still trying to decide whether to run the ND or NC cars. But both Copeland Motorsports and Winding Road Team TFB will be running MX-5 Cup cars. Copeland will have Dean Copeland in one for the season, along with one or more additional cars at some races. Winding Road Team TFB will have Texan Jeff Sexton in the No. 89 Winding Road Racing/Mission Hill Advisors MX-5. Copeland Motorsports principal Kevin Copeland says he is certain the ND is the better package.
"There's not even a question the ND is better," Kevin Copeland says. "We tested at VIR; the package is incredible. Dean ran it at about eight tenths and was able to run comfortably in the 2:09s." Copeland will have Brian Henderson in a second car at VIR, and says that many of the drivers running with him in the Idemitsu MX-5 Cup have expressed an interest in running some World Challenge races.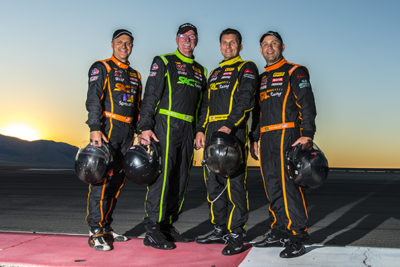 S.A.C. is bringing several cars to the TCA party, for defending champion Goulart (S.A.C. Racing/SCDA1.com), Daniel Moen, and Matthew Fassnacht. Tech Sport is bringing two Mazdas, one for Eric Powell, who finished third in the points in 2016, and another for Michael Johnson of Austin. Spencer Patterson is also entered at VIR in an MX-5.
In TCB, there are two Mazda2 entries for VIR. Blake Thompson will be running one with iSellMiataParts.com/The MiataStore.com sponsorship. Ted Sahley will drive the No. 02 Choice Privileges Rewards/ChoiceHotels.com/Atlantic Hospitality Mazda2.
You can follow the World Challenge action from VIR at www.world-challenge.com.