Owner of MiataCage.com and a Spec Miata racer, Hedrick is always looking for ways to do things better
There are a lot of Spec Miatas and other Miata-based race cars out there with Sean Hedrick's cages in them. If you've built your own, you've likely heard of MiataCage.com, Hedrick's business, which has sold more than 1,300 weld-in cage kits for NA and NB Miatas. But it's not so much that he has a business supporting Mazda racers that has earned him recognition as having the Spirit of Mazda, but his continued pursuit of excellence.
"The one thing Sean and I have in common and why we get along so well is we're both after doing it right, doing it the best way we possibly can," says Ralph Provitz, owner of V2 Motorsports, which preps Spec Miatas among other cars and who has collaborated with Hedrick on some projects. "We're not trying to be the cheapest out there, and he's not either; but whatever he provides, he wants it to be the best. That's his biggest attribute – it's either do it right or not do it at all. He's always bringing it to a higher level."
Provitz and Hedrick are working on an electronic kill switch that eliminated the hot leads going into the cockpit that will put the kill switch in a convenient spot. They also worked on new front hubs and subframe gussets. Both are also on the SCCA Spec Miata Advisory Committee, working to make sure the rules serve the best interests of racers.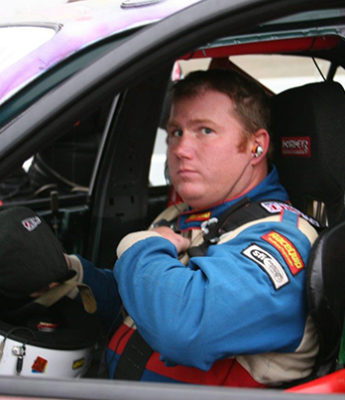 "He wants everything legal; he's really big on that – he doesn't like shenanigans," says Provitz of Hedrick.
While Provitz couldn't pick out one Spirit of Mazda quality that Hedrick embodies, saying that really all of them fit, he does note Hedrick is, "incredibly hard working, and he's not afraid to invest money to develop products for the racers."
While driving isn't Hedrick's focus these days, he does race his own Spec Miata on occasion. Provitz describes him as a good, heads-up racer who's adamant about cleaning up the contact in the class. But most of all, Hedrick is just a good guy, he says: "We should feel very proud to have people like him involved."