A Cool New Place to Race Early Spec Miatas – And It's a Bargain
Inaugural Race Weekend: April 28-30th in Fontana

Racing comes in many flavors from the intense pressure of professional motorsports, to a wide variety of club racing opportunities. There is also the amazing world of SVRA vintage racing when often times the car is older than the driver. Mazda appreciates heritage, we love great events, and of course we love the MX-5 Miata.
For Mazda racers, competing in the inaugural Mazda Miata Heritage Cup races during the SVRA Auto Club Speedway weekend on April 28-30, there may be no more interesting weekend this year. For a $295 entry fee a racer will receive:
A two-day race weekend plus a test day for a total of approximately two hours of contact-free on-track time (vintage racing is not meant to be a contact sport.
Dinner for two with the SVRA paddock on Saturday night.
A special Mazda contingency program where every entry earns a $250 participation bonus.
A fun weekend spent with great people and many of the greatest race cars in history.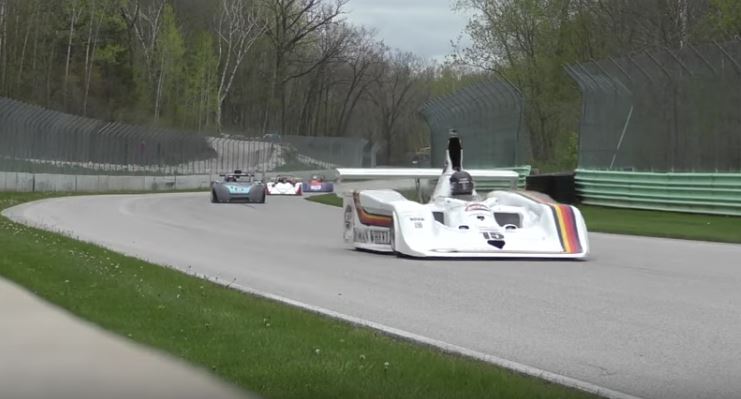 As Mazda launched the fourth generation MX-5 Miata, the original cars quietly became vintage eligible having passed the minimum age 25-year milestone. While Spec Miata includes both first and second generation cars, the "Mazda Miata Heritage Cup" will be exclusive for the first generation 1.6-liter spec Miatas of 1990 to 1993.
"The nature of vintage racing is hard competition, but with zero tolerance for contact," said John Doonan, director for Mazda North American Operations. "It will be great to see a field of Spec Miata racers racing clean such that no body repairs are required."
Registration for Auto Club Speedway is underway. Register now to ensure you can be part of this historic experience.
The new vintage spec Mazda Miata Heritage Cup is the latest enhancement to what the SVRA calls its season of motorsports festivals where fans yearning for the days of wide variety in car design and engine noises can have their fill. The new Mazda Miata Heritage Cup will have its own distinct races as do other run groups such as the Historic Trans Am cars. Professional Trans Am also shares the stage with the SVRA at various points throughout the season. The festival format of America's premier vintage racing series with cars spanning 100 years of history also frequently includes Motostalgia car auctions, car shows and music concerts by iconic bands.
Mazda Motorsports will provide support resources to the SVRA in organizing the Mazda Miata Heritage Cup events and season championship. The Mazda races will run with the SVRA at the following 2017 events (check out the highlight videos at three of these in 2016):
April 28-30 Auto Club Speedway
May 18-21 Road America (video from 2016)
June 22-25 Mid-Ohio Sports Car Course (video from 2016)
July 27-30 Portland International Raceway (video from 2016)
September 21-24 Virginia International Raceway