Hard Work Pays Off as Talented Teen Versteeg Blossoms into Winner Championship Leader In Mazda Prototype Lites
There's no team in North American sports car racing on more of a roll than JDC Motorsports, and no driver has capitalized on that dominance more than Austin Versteeg.
Minnesota-based JDC has won an incredible 27 consecutive races dating back to August 2014 in the Mazda Prototype Lites Presented by Cooper Tires, an important rung on the Mazda Road to 24 sports car racing ladder.
Versteeg, 17, has won a series-high five rounds this year in the Lites 1 class after moving to JDC after his rookie season in 2015. He showed promise as a Lites 1 rookie last year, with four third-place finishes carrying him to a fourth-place finish in the points.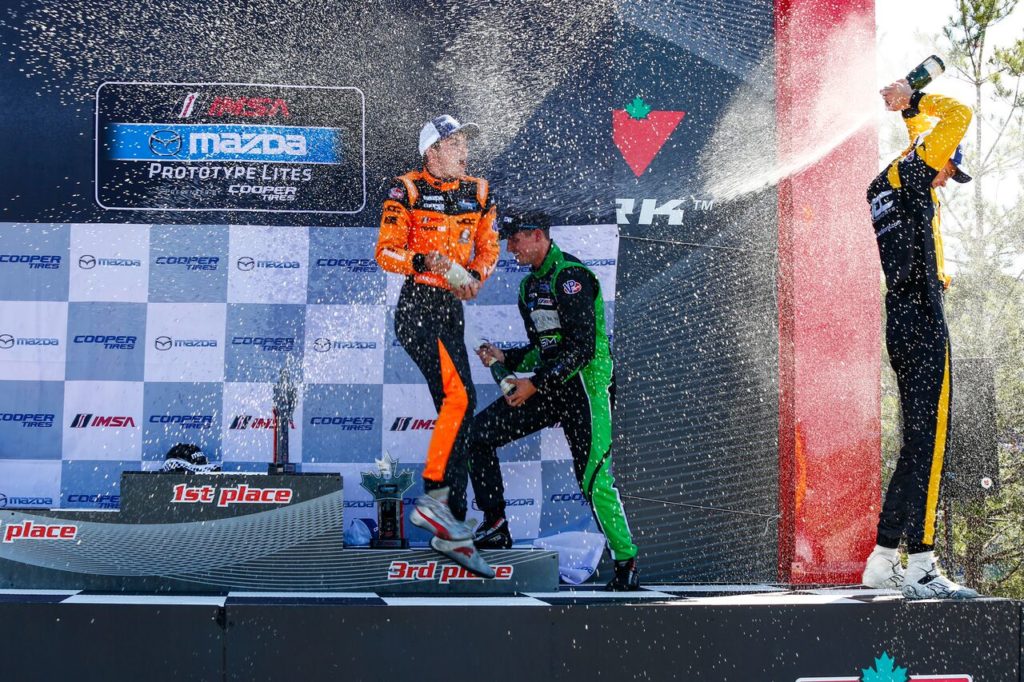 But Versteeg, from Sandy, Utah, has blossomed into a leading man this season. He holds a 154-152 lead in the Lites 1 championship standings over JDC Motorsports teammate Clark Toppe with five rounds remaining in the IMSA-sanctioned Official Development Series. The next event, Rounds 10, 11 and 12, is Sept. 9-11 at Mazda Raceway Laguna Seca.
"The amount of work these guys put in away from the track, when they're in the shop, it gives you the confidence," Versteeg said. "You know what you're capable of doing, and you know the car will be there for you to try out those things every time you go to the track, those tiny things that really make a big difference.
"Everyone in the entire IMSA paddock works their butts off, but there's just something special about the atmosphere in this team, how much they want to win. That's all they want to do, is win. It doesn't matter what it takes. It doesn't matter how much work it takes. They're there to win, and they're there to put in the work."
That attitude dovetails perfectly with Versteeg's approach since he climbed from an outstanding karting career straight into the Mazda Prototype Lites Presented by Cooper Tires last season. He works tirelessly at and away from the track with JDC engineers and his driver coach, Jonatan Jorge, to explore every angle and find more speed and learn more racecraft.
Versteeg made a big breakthrough with his first career Mazda Prototype Lites victory at Round 2 in mid-March at Sebring International Raceway. That wave of momentum crested on Fourth of July weekend at Watkins Glen International, where he swept all three rounds to take the Lites 1 championship lead that he has not surrendered despite a tough weekend in mid-August at the Grand Prix de Trois-Rivières in Quebec.
"I definitely think after my first win at Sebring, I got the monkey off my back, and it gives you the assurance you can do this," Versteeg said. "It gives you confidence.
"Winning is contagious if you continuously work hard and have a little luck. We still have a lot more work to do. The work's not going to stop until after the 14th round."