It's a busy week for Mazda Prototype driver Tristan Nunez as he prepares for the 12 Hours of Sebring on March 19. The 20-year old Florida native will team with co-drivers Joel Miller and Spencer Pigot in the No. 55 Mazda Prototype for the 64th annual 12-hour race. But his work this week extends much further!
This week kicked-off for Nunez with a feature story on the Star Magazine website, detailing his efforts to spread safety awareness for teen drivers. Tristan, through his Dnt txt n drV Foundation, participates in events and makes appearances to raise awareness of distracted driving.
Baseball fans in Southern Florida can see Nunez throw out the first pitch of the MLB spring training game between the Florida Marlins and the St. Louis Cardinals this Saturday. Nunez will make his pitch prior to the 1:10 pm game at Roger Dean Stadium in Jupiter, Fla.
Sunday, Nunez and his foundation will host the Fast & Focused endurance karting event at Xtreme Action Park in Ft. Lauderdale from 2:30 – 5:30 pm. You can enter individually or as a four-driver team to race against Nunez and other pro drivers. The Dnt txt n drV Foundation will donate all proceeds of the event to the local family of a 16-year old girl who was killed last week when she crashed her car while texting and using Snapchat.
If you live in or near the Sebring, Florida area, you can meet Tristan and get an autograph at the Sebring Walmart on Monday, March 7 from 1:30 to 5 pm. Nunez has proven to be a popular personality in Sebring, as this is his third consecutive year to appear on behalf of the Sebring International Raceway to promote the 12-hour race.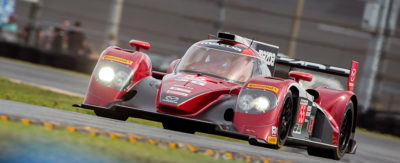 If you can't make it to any of those appearances, you can plan to meet Nunez and all of the Mazda Prototype drivers at the race track March 17 – 19. There will be multiple autograph sessions taking place that weekend. Stay tuned here – or via Twitter at @MazdaRacing- for exact times and locales.