Today marks the first of an indefinite series of features that will highlight a reduction in price for competition parts that we carry.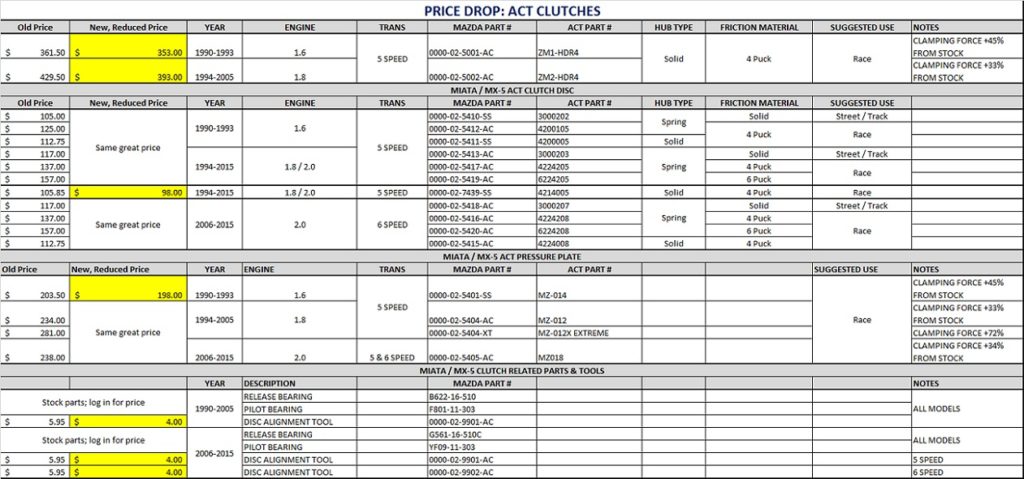 To continue bringing you the best value in your racing parts needs, our Competition Parts program constantly monitors competitive pricing. Additionally, leveraging buying power, we work hard to gain the lowest costs in order to pass onto you the lowest prices. While this is a practice of ours for many years, we introduce these "Price Drop" features to ensure you are aware of the adjustments so you may benefit.
Today, we feature "Price Drop: ACT Clutches." Of the 13 SKUs we offer in this lineup, four have received price reductions; additionally, three of the seven related items have been reduced in price.
Click the spreadsheet to reveal which items will save you even more.