Tom Long is a full-time driver with Mazda Motorsports in the IMSA WeatherTech SportsCar Championship – Prototype class.
As a factory driver, Tom Long is the total package – on- and off-track. In the 2015 Rolex 24 at Daytona, Long, piloting the No. 07 (teammates Joel Miller, Ben Devlin, and Sylvain Tremblay) led the entire field in the Mazda SKYACTIV-D Prototype race car; this was the first Mazda and diesel to lead the race overall in its history. Now, he pilots the No. 70 Mazda RT-24P. While his on-track results speak volumes, his work off-track is equally valuable and impressive.
Long started his racing career in grassroots sports car racing with the SCCA Showroom Stock and Spec Miata classes. He quickly took a liking to lightweight sports cars, setting multiple track records and winning championships, while competing in the SCCA Runoffs with podium results.
Long went on to win the 2005 Idemitsu Mazda MX-5 Cup National Championship before moving into the Continental Tire championship in 2006.
By 2007, Long was on the steps of the Grand Am podium, winning his first race in the series at home track VIRginia Int'l Raceway in 2009 with the Mazda MX-5 Freedom Autosport team.
For 2010, Long was a regular in both the Grand Am Rolex and Continental Tire series, winning multiple races and a top-5 result in the championship.
2011 and 2012 have been Long's most celebrated results to date, leading several hours of the 2011 Rolex at Daytona 24 going on to a podium finish with Dempsey Racing's Mazda RX8. In 2012, Long finished runner-up in the 2012 Continental Tire SportsCar Street Tuner Championship with Freedom Autosport.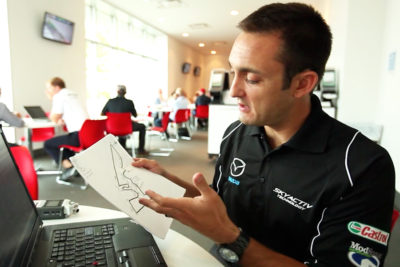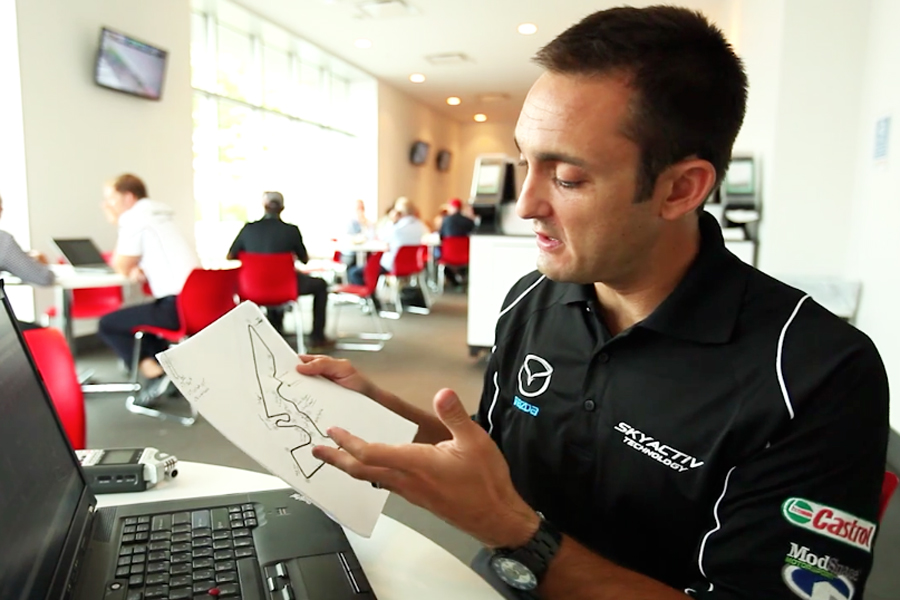 Graduate from the University of North Carolina-Charlotte in 2004 with a degree in business marketing, Long puts his education to work. During the weekends he doesn't race, Long works as a professional driving coach and instructor; he was the lead driver in the development of the 2016 Mazda MX-5 Cup car; he is a house coach for the VIR Drivers Club for its members; he was a judge for the Mazda Road to 24 (MRT24) Shootout; he is a regular contributor for www.MazdaMotorsports.com; he was the lead coach for Mazda Motorsports at the 2015 SCCA Runoffs presented by Garmin VIRB.
For those who have met Tom Long, you know he embodies more than a juggernaut's work ethic or scary-good talent behind the wheel; his respectfulness, thankfulness, and approach with others is truly special. While Long does not know we are writing this about him, after his races in the WeatherTech Championship, he hand writes thank you letters to the hospitality team members, thanking them for their support during the race weekend. Drew Bergwall, who oversees the hospitality team, notes, "No matter how well or challenging the race weekend went, Tom took the time to hand write thank you notes. It is people like Tom – though there are not many like him – who make everyone around him simply happier." Long's positive attitude and approach make him exceptional. Simply, he is the definition of the total package.
Related Content:
Mazda Motorsports' Ladder System
Teammate: Joel Miller
www.TomLongRacing.com