There was something about sitting in a Spec Miata that just felt right to Andrew Carbonell, factory driver for Mazda Motorsports. After a few years of karting, in which he won some regional titles, and a bit of Skip Barber formula car racing, he got into a Spec Miata and knew that was the way he wanted his racing career to take him.
"It was love at first drive," the second-generation racer from Miami says. "It was the way it felt, the first day I drove a Spec Miata. It just made sense. My driving style and Mazda's went hand in hand." A season in what is now known as the Idemitsu MX-5 Cup presented by BFGoodrich® Tires followed, and in that same 2007 season, he made his Grand-Am Koni Challenge debut in an RX-8.
One weekend while he was free and Freedom Autosport needed a driver, they called. Now he's an anchor of the team and has six wins, including four straight at Mazda Raceway Laguna Seca, in what is now the IMSA Continental Tires SportsCar Challenge Street Tuner class. This year he has a new teammate in Liam Dwyer, and the pair scored a victory at Mazda Raceway.
That wasn't his most memorable win. That one came with Freedom Autosport in 2009 with his father, Alfredo. "My regular co-driver couldn't make it, so the team put my father in to take the green flag. He pitted that same lap, and I went on to win the race. That was my first professional win and it got to be with my dad," he says. Other milestone moments were participating in several races during the 2013 season with the Mazda/SpeedSource team and its GX-class Mazda6 SKYACTIV-D Clean Diesels, including the Rolex 24 at Daytona, Sahlen's Six Hours of the Glen and winning at Road Atlanta.
In 2015, Carbonell finished 2nd in the Continental Tires SportsCar Challenge Street Tuner Championship.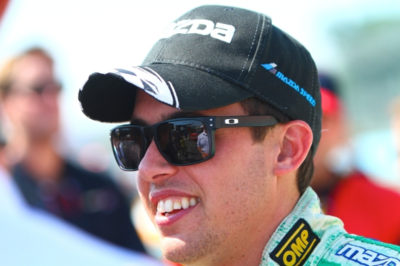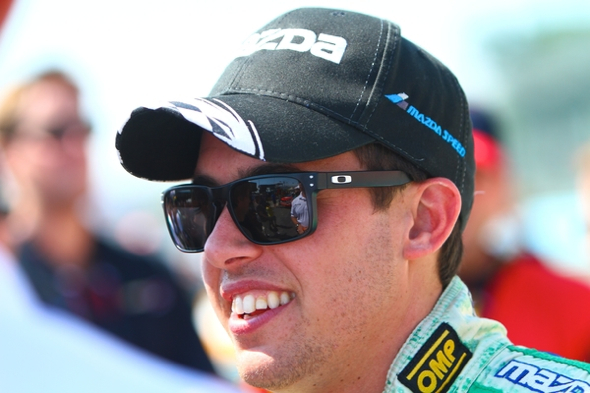 While Carbonell makes his living racing professionally and as a driving coach, he has been a key contributor to Mazda as a Mazda Motorsports factory driver. He and Tom Long were the two main Mazda Motorsports factory drivers who helped develop Mazda's 2016 MX-5 Cup car; Carbonell was a judge at the Mazda Road to 24 (MRT24) Shootout where he helped analyze and review data and video with the finalists; he coaches grassroots racers and even other professional drivers; he was our contributor for our Spec Miata info series, among much more.
While he stays busy racing professionally and with his off-track work, he hasn't given up his racing roots. He regularly participates in SCCA Club Racing in Spec Miata recording multiple U.S Majors Tour victories. While at his hometown in Miami, FL, he keeps in top shape by mountain biking, run-ning and enjoying the water sports – all activities he contributes to helping him stay in top physical and mental shape