Information on coaching, our dinner banquet, registration hours, parking, internet, pre-race tech inspection and more.
Mazda Factory Driver Tom Long Complimentary Coaching: 4 – 5 PM on Tuesday, Sept. 22
Mazda factory driver and professional driving coach Tom Long will host a BEHIND THE ZOOM-style seminar where he will break down, turn-by-turn, Daytona International Speedway. Starting at 4 PM in the Mazda hospitality tent located in the Red Lot, he will answer questions about each corner as he walks you through them. Space is limited.
During this BEHIND THE ZOOM seminar via a raffle, five Mazda competitors will receive private coaching throughout the remaining week by Long. Coaching will include data analysis, on-board video review, feedback from observing at particular corners, and more.
Mazda Motorsports Awards Banquet: 6-10 PM on Wednesday, Sept. 23 at the Ocean Center
Address: 101 N Atlantic Ave, Daytona Beach, FL 32118.
Date & Time: 6-10 PM, Wednesday, September 23.Wine and beer will be provided starting at 6 PM; guests will be seated from 6:45 – 7:00 PM for dinner and the program.
Banquet AND Parking Tickets: Mazda Motorsports will hand out banquet and parking tickets at our parts trailer, located in the Red Lot at Daytona International Raceway. Mazda has paid for parking at the Ocean Center.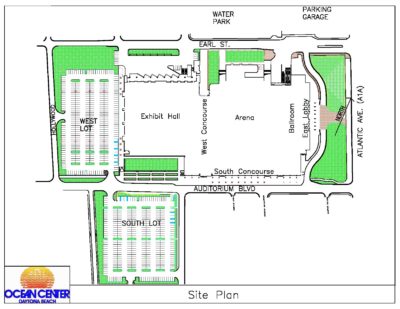 Parking Instructions: We have reserved parking in the SOUTH LOT at the Ocean Center. If this lot fills, then the WEST LOT will be designated as overflow parking. By taking Atlantic Ave to Auditorium Blvd., which runs adjacent to the Ocean Center, the South Lot will be found on your left; just after the South Lot will be West lot on your right. Please provide the parking tickets you will pick up from our parts trailer to an Ocean Center attendee in the South or West lots to avoid paying its $5 fee.
Entering the Ocean Center: Enter the Ocean Center at the Southwest corner of the building, directly across from the South and West parking lots. A facility monitor will be posted there to greet and direct you to the East Lobby. Guests will walk down the South Concourse and loop around to the East Lobby, where the cocktail hour will be held, starting at 6 PM.
Mazda/SpeedSource Spotting Service Available
Veteran Rolex 24 at Daytona and experienced IMSA and NASCAR spotter Chris Long will be in Daytona with Mazda Motorsports to help you to attain a national title in your 2015 SCCA Runoffs effort. Chris has his own equipment, including radios, and brings with him a reputation of being "one of the best of the best" spotters in the sports car community – translating into clean finishes, faster lap times and, ultimately, wins!
Through the help of Mazda Motorsports, Chris will be giving priority to Mazda drivers at a reduced, special price. Availability is limited to only one car per race, so please contact him directly at Chris@LongRoadRacing.com.
Registration Hours (All times EDT)
September 16 6:00 pm – 9:00 pm
September 17-20 7:00 am – 6:00 pm
September 21-25 7:00 am – 5:00 pm
September 26 7:00 am – 4:00 pm
September 27 7:00 am – 12:00 noon
Paddock Parking
• Parking for trailers, RVs, and race cars will be available on September 16, 2015 from 6:00 pm – 9:00 pm and on September 17 through 27, 2015 from 7:00 am until 30 minutes after Registration closes. Teams arriving after Registration closes may park their rig overnight in the designated area inside the DIS Gate 40 rig staging area. Teams with self-contained RVs or similar rigs may either leave their rigs or sleep overnight in their RVs in the staging area.
• Competitors, entrants, crew, and volunteers without transport vehicles or RVs may enter DIS after registration hours by showing a current SCCA membership card and signing the DIS waiver. Participants shall report to Registration the following day to sign in and receive event credentials.
• Vehicles must be parked within the competitor's designated paddock space. Vehicles that do not fit within the designated paddock space must be parked in designated overflow parking areas.
• Motorhome services such as dump and fill will be available on designated days for an additional fee. Information will be available at Driver Information.
• Team motorhomes/trailers shall not be moved once parked in their assigned paddock space, unless directed by the Paddock Marshal.
Pre-Race Tech Inspection
Tech Inspection Location and Hours: Tech Inspection will be conducted on a first-come, first-served basis, in the Tech Area during the following days and times:
September 16 6:00 pm – 9:00 pm
September 17-27 7:30 am – 6:00 pm
Note: Tech Areas will close by 8:00 PM EDT each day. Any inspections not completed by closing will be carried over to the next day. For Friday night races, Tech will close after all impounded cars are weighed and sealed; impound inspections will begin the following morning
Hot-Pit Access: Only SCCA members will be permitted hot-pit access. Crewmembers requesting hot-pit access must be identified as crew on the competitor's entry form.
SCCA shall provide a maximum of six gate passes per entry.
Only the competitor or entrant may add/change free or paid-for crew names.
Additional passes can be purchased at Registration for $40.00 each
Driver Information
Session times, grids, race results, steward action results, and sound reports can be found in the Ticket Booth at the entrance of the FanZone. Grid Sheets and Results will also be posted at Tech, time and resources permitting.
Package Pickup
Packages may be picked up between 9:00 AM – 5:00 PM, Monday – Friday at the DIS Package Pick-up located off track on Dunn Ave. Take International Speedway Blvd, turn North on Bill France Blvd followed by a left on Dunn Ave. The drive into the DIS credential building and package pick-up will be on your left. Please see the map listed in the Supplemental Regulations for a map. No COD packages will be accepted. Packages not picked up will be returned to the sender at the end of the event.
Commemorative Photo IDs
A commemorative photo ID, featuring the special design 2015 Runoffs® logo, is available at Registration for $10.00. Please see the Supplemental Regulations for Registration hours.
Vehicle Access and Parking
Vehicles with the appropriate parking pass will be allowed to park in your paddock. When so parked, all vehicles must be totally within the assigned paddock space or they will be subject to towing. Keep the fire lanes clear. The road next to your paddock spot is NOT part of your paddock spot! Additional parking is available in designated areas. Please see the facility map for locations.
There will be paddock marshalls to lead drivers/crew to their reserved paddock spaces.
There will be a Participant Party on Thursday Night
No Track Walk Scheduled nor Internet Offered by the Track