Mazda's Contingency Awards Program is undergoing a few changes to better serve Mazda racers in all categories.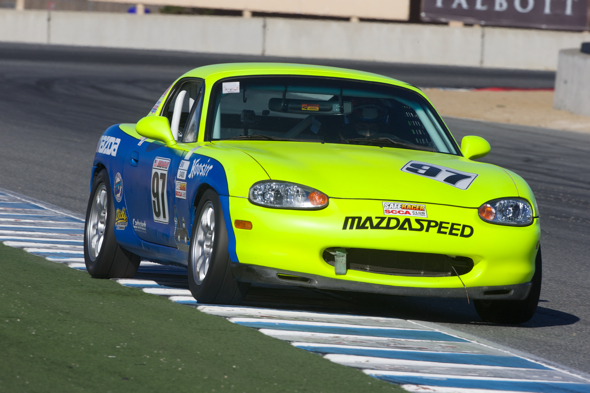 The Mazda Contingency Awards Program is undergoing some changes. Don't worry, it's still one of the best programs for club racers, autocrossers and pros alike; but there will be some differences.
There will be some new requirements for submitting a contingency request. In addition to submitting a current (December 2014) W-9 tax form and photos of your race vehicle displaying the proper Mazda and MAZDASPEED logos, you will also need to send in a photo of yourself in your drivers suit – without helmet – with the 5in. Mazda patch on the chest pocket area.
Mazda's contingency program remains one of the best racing contingency programs among manufacturers, with payouts – depending on class and entries – of up to $800 for an SCCA Divisional points championship or Majors Tour win, $1500 for a NASA regional championship, $5000 for an SCCA National Championship Runoffs victory or $3500 for a NASA Eastern States or Western States Championships win. There are also awards for various other marquee races and bonuses for an SCCA Super Sweep.
There are also contingencies for SCCA Solo – up to $1000 for a National Championship – SCCA RallyCross, NASA RallySport, Rally America, Formula Drift, Pirelli World Challenge, IMSA Continental Tires SportsCar Challenge and others. Follow the links below for full information and the proper forms to make sure you receive the contingency you've earned.
Links:
General Mazda Contingency Information
Contingency Request Form
Decal Order Form
W-9