Warren Dexter and family's Performance Touring RX-8 has been through several iterations, but in each one it's their go-to when they want to go fast.
The Dexter family loves its Spec Miatas. Father Zane and brothers Warren and Dylan love duking it out on their home tracks in the heart of America, such as Motorsports Park Hastings (Nebraska), Mid-America Motorplex in Iowa or Heartland Park Topeka. But when they want to go fast, they bring out their RX-8, just as Warren did for the 2014 NASA Western States Championships at Sonoma Raceway.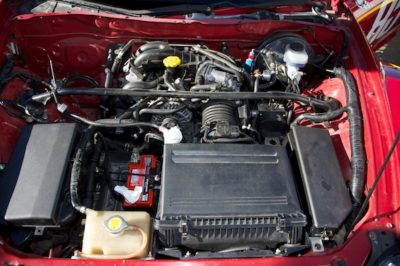 "We decided to bring the RX-8 because we thought it was the car we had the best chance of being able to win a national title with," explains Warren. "The car is fast at our home tracks, always running at the top of the fields, although it's not quite as quick [at Sonoma], because of the nature of the track surface."
The Dexters built the car as a NASA Performance Touring C car; however, not enough people signed up for PTC at the Western States Championship, so they took it down to D.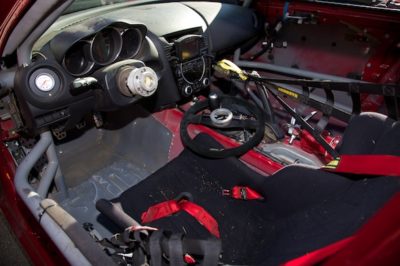 "We ran 250lbs. of ballast in the car to run D, and threw a bunch of stock parts at the motor to try to make less power," says Warren. "But Rotaries are really sensitive to changes in elevation, and the car made way too much power on the dyno. We weren't going to be able to get it down to where it needed to be. We knew the only way we were going to be able to run legal was to run B."
In PTC trim, the Dexters run a Jesse Prather-built motor with a 3:1 header and a Racing Beat-flashed ECU. They also run Koni shocks on the car.
"To get it back to D, we put a stock ECU on it, we put the stock exhaust manifold on it, we put a lot of weight in the car. And we did a dyno reclass just so we could make D. It was a stretch; we made it, but then it ended up being over on power," Warren says.
Dexter finished second at the Western States Championships – not bad for a high schooler. He says he hopes to make a career in motorsports and plans to go into mechanical engineering in college to make a career in racing if driving isn't an option.