Solo Champion used the power of positive thinking to win the 2014 C Street Prepared Ladies title at the 2014 SCCA Solo National Championships.
The SCCA Tour events and the The Tire Rack Solo National Championships have a two-day format, where competitors test their skill on two different courses and the times are added. So while quickness is an important factor, so is consistency. One good day and one bad day aren't going to cut it; it's a lesson Gretchen Austin has had to learn the hard way.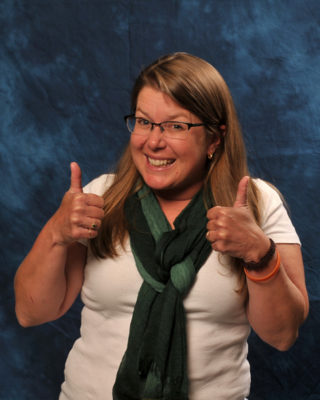 "Twice I've had day one leads of over a second that I've lost on day two," she says.
Austin entered the second day of the 2014 SCCA Solo National Championships in Lincoln, Neb., four-tenths of a second behind her co-driver Katie Lacey in C Street Prepared – but ahead of two former national champions. "Knowing that day two was a totally different day, I just gave it all I had and managed to get just enough to get ahead of Katie and take the national championship," Austin says.
Austin took the victory by 0.176sec, thanks in large part to the power of positive thinking.
"I'm a figure skating coach by profession," she explains. "I've got competitive skaters. I've been talking the whole year to my skaters about mental attitude and how that can affect your performances. I had been awfully discouraged about losing big leads in the past, and I had a group of students that were having some difficulties with their competition. I made it a project with my skaters, and I said we're going to change the pattern this year. We worked on the mental aspects – visualization and positive attitude and those kind of silly little tricks you hear about. Not only did my skaters turn themselves around, I had a better year too. I really do believe in the mental part of this sport and tried to incorporate it more into my own driving."
Austin began autocrossing about seven years ago, after her husband had started a couple years earlier. She went to a novice school and was hooked; her first event was a National Tour in Milwuakee.
"I've always been a lead foot, so being able to actually do that legally was kind of the first intrigue. Really, just pushing myself, pushing my own limits, too. I never really had the chance to push a car to its absolute limits. I find myself learning so much every single year, and I'm still learning. You're never going to be the best driver, there's always something new to learn. That's been keeping me interested all these years," she says.
She's been swapping wins with co-driver Lacey – whose husband, Neal Tovsen, owns the 1990 Miata with Todd Cochran – all year. At the Solo Nationals, the pair had to contend with Sue Eckles and Velma Boreen, both legends in the autocross community – Eckles has won the CSP title two of the prior three years in a Miata – to finish first and second. But not only did they have to overcome stiff competition, there was another challenge as well: The day before their runs on Thursday and Friday, the differential in the Miata broke, and they had to find a replacement.
"This is a huge testament to not only the autocross community, but the Mazda community. A competitor was able to hook us up with a friend that lives an hour away in Omaha and we were able to get a replacement diff installed that night. We knew it worked – we knew it went forward and backward. Katie and I were in the first heat the next morning; we basically had to break in the car and it worked great," she says.
Now Minneapolis resident Austin is thinking about her next move. Her husband is building the RX-8 that she drove to the 2008 B Stock National Championship into either a track car or D Street Prepared Solo car. She may continue to co-drive the Miata with Lacey, or do something else. Either way, she's going into 2015 as a champion.