Randy Pobst and AiM Sports' Roger Caddell team up to offer valuable insight into effectively using data acquisition on Nov. 12.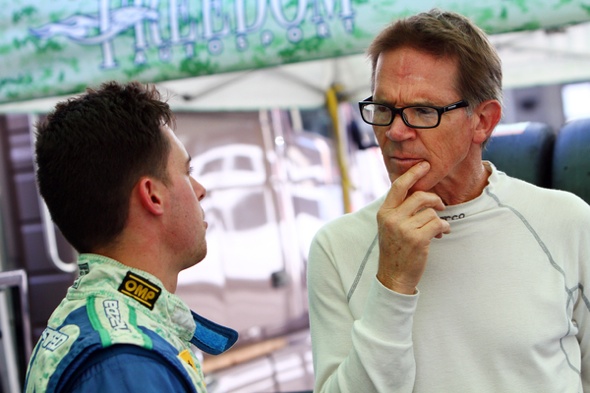 MAZDASPEED Motorsports Development and AiM Sports will team up for a data acquisition Webinar on Nov. 12 at 8:30 p.m. Eastern/5:30 p.m. Pacific. Mazda pro racer Randy Pobst and AiM National Training Manager Roger Caddell will provide valuable insight into using and analyzing data.
"Data overlays are extremely valuable," says Pobst, who races a Freedom Autosport MX-5 in the Continental Tires SportsCar Challenge Street Tuner category. "Both against yourself and, even better, compared to someone else in a similar/same car; perhaps this is obvious, but a good fundamental. An advanced driver will look at the entire-lap wheel speed overlay and immediately pick out the spots to emphasize, where there is a large speed differential, then blow them up and look at the driver inputs to figure out why."
That's one of the things that Pobst and Caddell will cover in the online seminar, conducted similar to the BEHIND THE ZOOM Webinars, where experts can respond to participants' questions. It will focus on data's use in improving driver performance, although it may touch on vehicle performance and vehicle health as well. Future seminars may cover the other uses of data.
Mazda Team Members should check their Tuesday weekly eNewsletter from Nov. 4 or Nov. 11 for instructions on joining the Webinar, or click here. Don't forget that MAZDASPEED Motorsports Development carries a full line of AiM Sports data acquisition systems. Log on now or call 800.435.2508 to get yours.