Grassroots Motorsports is building an early Miata for 24 Hours of Lemons Racing.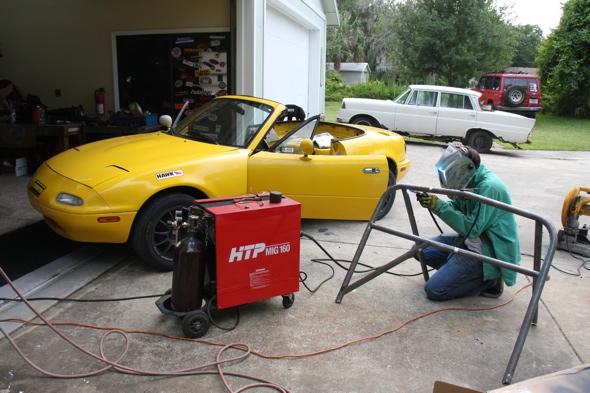 The editors of Grassroots Motorsports magazine found a rough, but cheap ($500), 1992 Sunburst Yellow Miata on their Web site classified section. One look at the rat's nest under the hood, the rust in the trunk and the quarter panel that had been badly repaired, and the decision was made to use this forlorn, but still savable, Miata as a race car and not try to restore it for street use.
Thus was born Project Lemons Miata.
Initially, the magazine's editors showed their readers how to get an abandoned Miata up and running again. From there, they followed a logical progression and taught their readers how to prep for and enter first an autocross, and then a track day event.
In the December issue of the magazine, they are adding more safety gear and making their debut in 24 Hours of Lemons racing.
To read more about this interesting project, you can check the magazine's Web site for updates.
If you haven't seen Grassroots Motorsports and want to receive the next issue for free, click this link.