"I was an adrenaline junkie and maybe I raised him to be an adrenaline junkie. You just like living on the edge. Life seems more thrilling when you're going fast," says Craig Duerson of how he and son Hayden got into racing. The two are racing together in the Cooper Tires IMSA Prototype Lites powered by Mazda, and scored a second (Craig) and fourth (Hayden) in the opening round of the series at Sebring International Raceway. The second round a day later was a little rougher, with Craig finishing third and Hayden 13th.
"Mazda and IMSA have done an amazing job of putting such a great car together," Craig says of choosing the Prototype Lites series. "It is such a complete package of a racecar. I've raced several different things; last year I raced in the Porsche Cup series. This is more what I liked. Looking at the open-wheels stuff and where it goes, doing [Pro Mazda] vs. this, sports car racing is what we love. So the Lites car fit the package."
The racing seed was planted when Craig built a kart track at a lake house he owned. He, Hayden and his other son, Parker, would kart together. Then he and Hayden did the Skip Barber series. But when Hayden started college, racing stopped for him for a few years while he is pursuing an aerospace engineering degree. Now that he's picked it up again, it's a good time for some father-son bonding.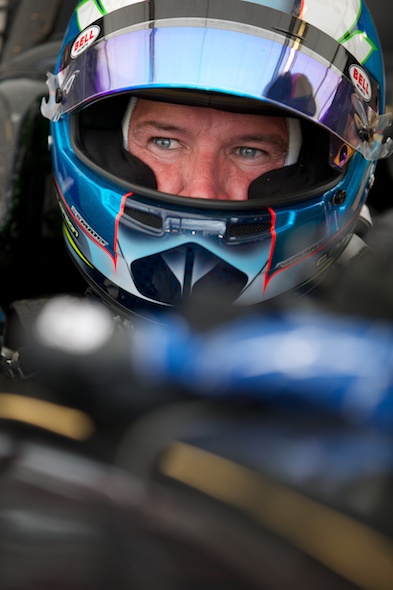 "It's something that I get to spend some time with my son doing. We're pretty close timewise; we can talk about car setup, we can talk about how he's taking a corner, how I'm taking a corner, where we're braking," Craig says.
"It's really nice," adds Hayden. "It's a way for us to catch up to speed, because we can bounce ideas off each other; we can test out different things on both cars, just to get a step ahead. Plus, he's really good, so it's a good benchmark."
They haven't had an on-track battle in the Lites cars yet, but if it does…"Whoever's got the pass gets it," says Craig. "The nice thing about both of us is we race clean. If you've got a pass on me, I'm going to give it to you and try to get you back. He races the same way. We both race very hard but clean."
There is a downside to having your son in the race, Craig has discovered. "You don't realize it until you're out there but, especially on practice days, you're out there and you see a red flag or a full-course caution, you get a feeling in the pit of your stomach…."
But he better get used to it, because Hayden has no intention of giving up racing anytime soon.
"I'd like to come back and at least work on racecars when I'm older, maybe design them someday," Hayden says. "But if I can, I'd love to race for a living. I've been around racing since I was 8 years old. I was trying to do other things; I tried to be a doctor and it never really fulfilled me. Just thinking about racing brings a smile to my face."