Ever since Terry McCarthy won the 1994 Sports Car Club of America E Production National Championship in a Miata, the car has been a popular choice for the class and eventually also F Production as well. When the current generation MX-5 came along in 2006, it seemed natural that it would also find a home in the Production classes and win championships.
While the MX-5 has yet to win at SCCA's National Championship Runoffs – there are many more well-prepared first and second-generation Miatas that have been hogging the spotlight – Jesse Prather is giving it his best shot with his MX-5. His was the only MX-5 in E Production at the Runoffs, and he finished fifth, one of three Mazdas in the top five, including Aaron Downey's RX-3 and Matt Reynolds' Miata.
Prather built many of the Miatas in the EP and FP fields at the Runoffs and several championship cars, but he knew he was facing a different challenge when he set out to build his MX-5 into a winning Production racer.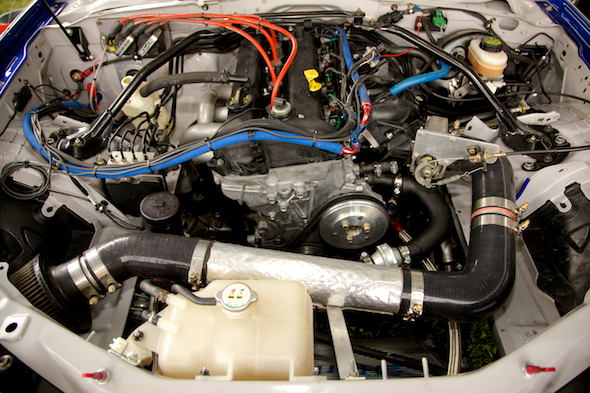 "The MX-5 in Production has only been classified for about three years and nobody else has built one but me, so I've had to develop the car," Prather says. "It really is a different car from the Miatas – it has a different engine, it has different suspension and I've gone through and approached it the way I would with any car…what can we do to make this car as good as it can be?"
That begins with the basics – making sure the car is balanced, seam-welding the chassis and installing a nice stiff and safe rollcage. Then it's time to work on making it fast.
"The 2.0-liter MZR motor is a really robust engine, and we've done a lot of cam development," he says. "Everything is custom. The engine development has taken a couple of years to really get the power I'm looking for.
"As far as the little tricks go, there are so many of them that add up to what makes a Production car fast, it's hard to pull out any one thing. We work on aerodynamics; we work on shock tuning. Gearing is really critical, so I'm running a dog-ring box, which means I don't use the clutch up or down. I'm running an OS Giken Limited Slip."
Balance is a critical component of a winning racecar package, and Prather has nearly achieved perfection in the pursuit of equal weight distribution.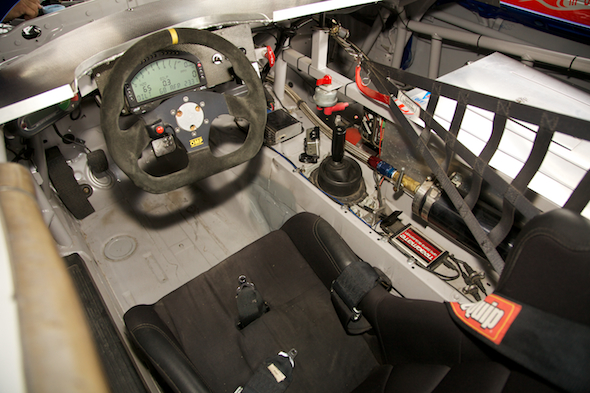 "The fuel cell is in the passenger side of the car to offset the driver weight. When the car's on the scales with me in the car, all four corners are within 10lbs. of each other on a 2400lb. car. The car's balanced," he says.
While Prather's MX-5 is good, he's still working on it. He won't be satisfied until he wins a National Championship with it, adding to his 2006-'07 F Production titles and his 2008 E Production championship, all in Miatas. A few more positions and he'll be there.