Carter Thompson will be changing the color scheme of his third-generation RX-7 Super Street Modified car for 2014. He does so each season anyway, but his competitors may be putting special pressure on him to repaint; they prefer not to get beat by pink cars.
Like many SCCA Solo competitors, his opponents aren't that upset by getting beat. If it bothered people like Andy McKee and Erik Strelnieks – both also third-gen RX-7 drivers with seven Solo National Championships each – they probably wouldn't have given Thompson all their secrets when he was building his car.
"We got a lot of help from Erik and Andy," says Thompson, of Murfreesboro, Tenn. "They sent me their list of goodies and helped me to develop the car. I chose a list of modifications not like Andy's car or Erik's, but in between."
Super Street Modified in SCCA Solo is a bit of an anything-goes class as long as the car remains streetable, even if many of the vehicles in the class are now dedicated competition cars. Huge tires, gigantic wings, ultra-stiff suspensions and a lot of engine work are the norm. And there's considerable variety in the class for two-seat sports cars – Miatas, Lotuses and Corvettes regularly join the RX-7s.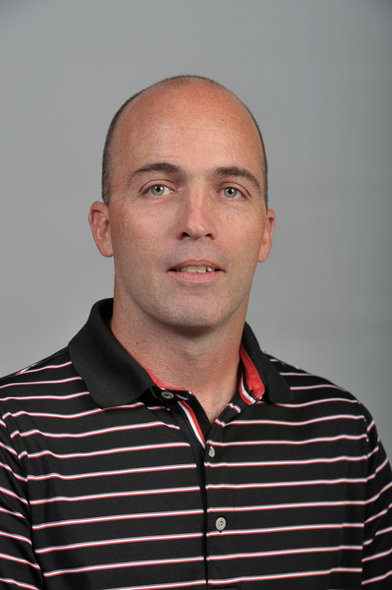 After years of competing in stock classes, Thompson and his father, Jim, decided to try something where they could play with the car. It only made sense as Thompson is an engineer by trade, working for a Tier 1 auto supplier. "We were always trying to work around a camber adjustment we couldn't do, or a wheel size adjustment or a spring rate change, so we decided to go to a class where we could change what we wanted to change to make a good handling racecar. We both like working on cars anyway, and that's kind of a prerequisite. You have to enjoy it or SSM is not the class for you," he says.
The RX-7 was an obvious choice for a car, not only because Strelnieks and McKee already had three and two championships, respectively, in the class with the model, but also because the Thompsons had also competed in an RX-8 and liked the rotary engine.
The Thompsons did most of the work themselves, including the shocks, choosing spring rates and switching to spherical bushings. They kept the engine fairly stock at first. "We finished the handling part of the car first and learned how to drive the car before we added power," he notes. When it came time to add power, he got help from Chris Ludwig at LMSEFI.com. He also gets some assistance from KAAZ Differentials.
Even after doing well with the car with the stock engine, he wasn't sure what to expect.
"I've known Erik [Strelnieks] for many years," says Thompson. "He had seven straight championships in ProSolo and he's been the class dominator in SSM for a long time. It's been probably a decade that he and Andy McKee have ruled that class. It's a big honor to be even close to him. When I started three years ago in that class, my goal was to be in the same second, just to be close. There are a lot of top-level drivers; in the top 10 are many previous National Champions. Most classes aren't like that."
Thompson can now count himself in that category of National Champion, twice, adding to his seven ProSolo class championships. He has won SSM at the Solo National Championships in Lincoln, Neb., for the last two years. He also won the Solo Triad award in 2013, earned by taking victories in a regular season Match Tour event and Championship Tour event in addition to winning the National Championship, all in the same class.
"The winner of SSM is usually the last one standing," he says of the Nationals. "We try to do all the preventative maintenance before we get there. We didn't have to work on the car at all, so we can concentrate on the driving."
Strelnieks finished second at the 2013 SCCA Solo National Championships, while McKee moved his RX-7 to the X Prepared class, where he also finished second.
Winning is nice, but Thompson also knows that in all forms of motorsports competition, standing still is actually going backward. So he's thinking about some different options with the turbocharger and transmission, as well as a new computer. He doesn't intend to make things any easier on the SSM competition. They can only take solace in the fact that if Thompson makes it three in a row, they won't be getting beat by a pink car.