The just-completed 2013 Grand-Am Continental Tire Sports Car Series season may not have gone quite the way Pierre Kleinubing would have liked. However, if a driver could win them all, it wouldn't be racing…and it wouldn't be very interesting.
In 2012, though, Kleinubing did win it all in the Street Tuner-class i-Moto MAZDASPEED3. Not every race, of course. But he bookended the season with wins in the season opener at Daytona International Speedway and at the closer at Lime Rock Park. In between, a couple of second-place finishes helped him to the Drivers Championship and i-Moto to the team championship. Jayson Clunie, who was his co-driver for the duration of 2013, was also his co-driver for all but three of the races in 2012; the others were with a variety of drivers, including team owner Glen Bocchino.
The 2012 Continental Tires ST championship was one more in a string of titles for the driver from Erexim, Brazil, who now makes his home in Coconut Creek, Fla. He started karting in Brazil and earned two championships. He also won two Brazilian Touring Car titles before moving to the U.S. in 1995. Since then, he's spent most of his time driving in SCCA Pro Racing's World Challenge Championships, where he scored 29 victories and five T2/Touring Car titles.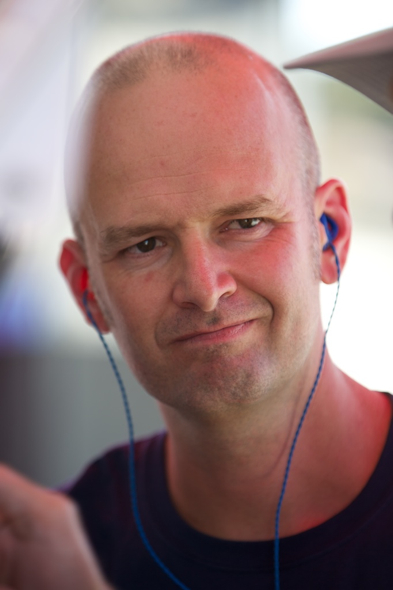 "I am super lucky to be in the position that I am," says Kelinubing. "I've been doing this for a long time, starting when I was 12. I never really found a sponsor but I always found a good ride. I've had success in other series, now I have success here with i-Moto."
Kleinubing cites the season opener at Daytona as one of the highlights of 2012, and with good reason. "That was one of those things where you have 10 seconds to figure out what you're going to do…. Sometimes you think it's going to go one way and it doesn't work the way you want; but that day it did work and I ended up winning by a bumper. That set the tone for the whole season," he explains.
Although Clunie missed a few races with Kleinubing due to business commitments, he was there for the wins at the beginning and end. The two make a good pair, Kleinubing says.
"It would have been very difficult if I didn't have a good team, good strategy, good teammates. I've always had good teammates, especially when Jayson and I got together; we really meshed. He can drive the car like I like and I didn't have to sacrifice my setup to make him happy. I'm going to be the guy closing the car, so he lets me have it the way I want it. He manages to drive really well with it, so we match well and became a strong duo," he says.
This season was a little rougher, with only one podium and a couple of fourths to show for it. Kleinubing, however, looks at the team's 10th-place finish in the driver standings philosophically.
"We probably could have repeated this year, but we had a little bad luck here, a little bad luck there," he says. "That's the way it goes sometimes. It's part of racing. That's what makes you better. If you don't know how to lose, you should go look for a different sport. You've got to be a good loser and figure out why you lost and come back stronger next weekend."