When it comes to the race car, nothing comes in contact with the driver more than the seat. Comfort and advanced design and technology are key pieces of the puzzle.
Mazda Motorsports had those qualities in mind when it began its work with MPI on a seat for the Spec MX-5, which included ensuring the seat is FIA and SFI certified.
MPI, owned by worldwide renowned racer Max Papis, was founded on innovation, safety and customer support. Its first project as a business came in NASCAR, where it introduced a totally new steering wheel concept in 2009. Since then, MPI has been on the forefront, winning championships in IndyCar, NASCAR, dirt, and grassroots classes around the world. As MPI has grown, it has carried this same philosophy through to all its products, including this specially designed seat.
MPI's focus has been using all of Max Papis' knowledge and creativity in producing a state-of-the-art racing seat with the highest industry standards built on an affordable budget.
The racing seat comes standard with HALO to provide protection for the driver's head in an impact. The finishing foam in the seat is engineered to offer great comforting support and maximum vibration and energy absorption during those long race sessions. The seat's width is carefully designed for any type of head and neck restraint to fit securely, yet comfortably.
The MPI team was keen to add the MADE IN ITALY style a cornerstone of all its products. The racing seat has a custom graphics package that includes Mazda Motorsports and MPI logos strategically positioned, and a unique colored stitching pattern that will perfectly match the already well-established steering wheel Mazda Motorsports offers, custom built by MPI – only available for purchase through Mazda Motorsports.
Whether you buy Mazda Motorsports' steering wheel or its seat – both by MPI – you'll receive the signature customer service, not only from Mazda Motorsports, but from MPI.
Mazda Motorsports' Halo Seat, Regular Size, Part # : 0000-10-5675
Mazda Motorsports' Halo Seat, Plus Size, Part #: 0000-10-5675-XL
Mazda Motorsports' Halo Seats: $699
(Free shipping does not apply to the racing seat.)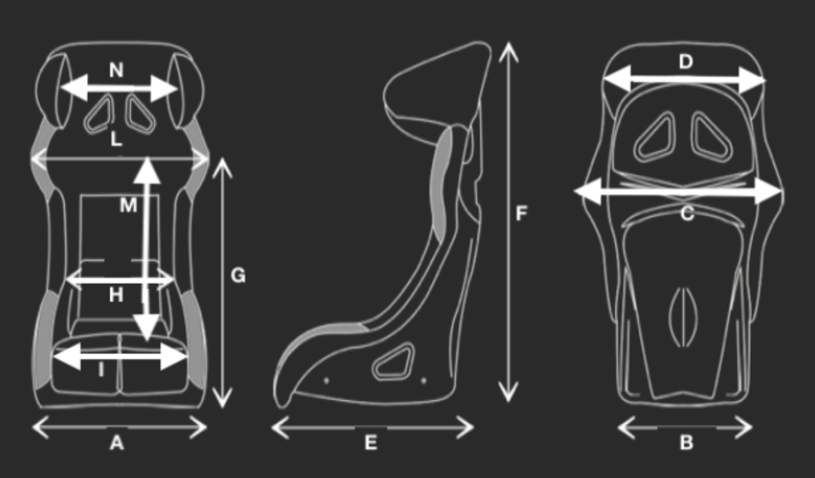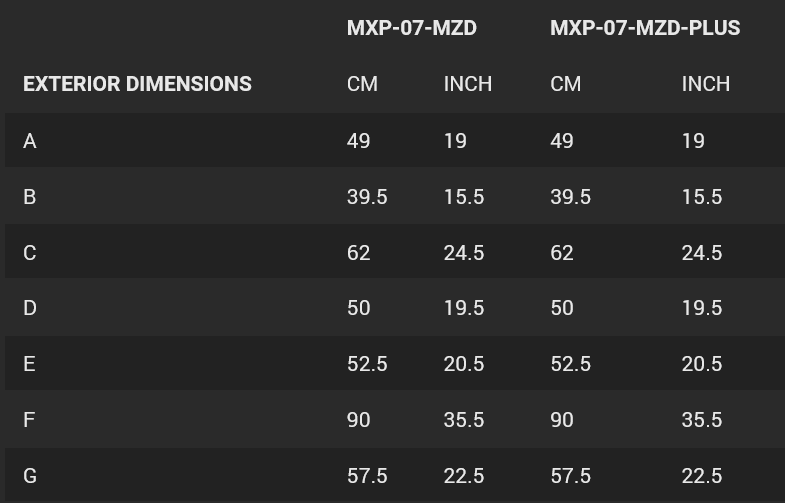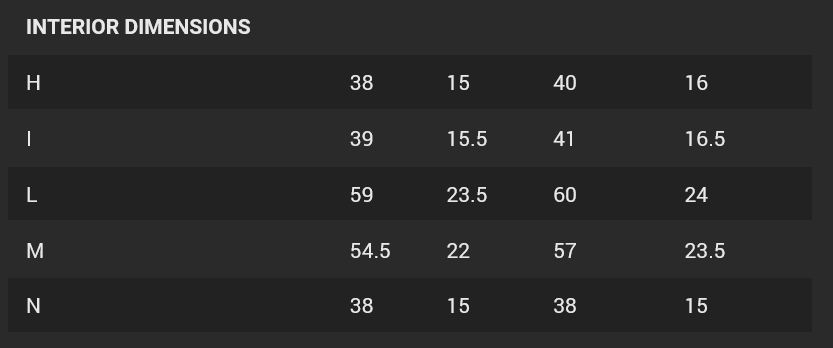 Mazda Motorsports Steering Wheel Part #: 0000-10-5650-MZ
Mazda Motorsports' Steering Wheel Price: $228.00
About Spec MX-5: Mazda Motorsports has combined decades of key learnings supplied by thousands of racers at every level of grassroots and pro racing to create Spec MX-5. We've applied these key learnings into four key pillars: affordability, reliability, tech-ability, and really fun to drive. We've considered every facet of Spec MX-5 – from the car spec, the suppliers and partners, the rule set, the schedules and tracks, the ease of maintenance and repair, fun and fair competition, prizes and awards, and more. Building on the abundance of already fun third generation NC (2006-2015) MX-5s, Mazda Motorsports has developed a race kit with nearly every necessary part to convert the road car into the Spec MX-5 race car, intended for everyone from novices looking to make a long-term stay in club racing, to those aspiring to ascend the Mazda Road to 24 ladder. The focus of the support program is to enable excellent sprint and endurance club racing competition through transparency, parity, rewarding racers with the best contingency awards in club racing, the best parts pricing, and assistance from Mazda Motorsports' experts on everything from assembly, to set up, and driving. Spec MX-5 is club racing done right. Parts for the Spec MX-5 kit are shipping, so call Mazda Motorsports at 800.435.2508 now!