Fleet of four-rotor Mazda vintage racers to be driven by modern Mazda drivers
IRVINE, Calif. (August 22, 2018) – The four Mazda North American Operations-entered race cars that will take to WeatherTech Raceway Laguna Seca this weekend are all different examples of Mazda's racing history, with one common thread – they are all powered by a Mazda four-rotor engine.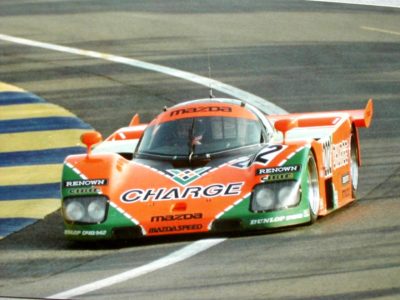 Mazda's four-rotor Prototype and GT racers took on the competition at the 24 Hours of Le Mans and in North America in IMSA's GTO and GTP classes. The Mazda-owned cars are maintained by Mazda staff so that they may continue to thrill Mazda fans just as they when they raced on the world stage.
"The Mazda RT24-P that we race in the IMSA WeatherTech Sportscar Championship with Mazda Team Joest is born from the same challenger spirit and dedication to ingenious solutions that created these historic Mazda race cars," said John Doonan, Director, Mazda Motorsports. "We always look forward to getting these cars back on track at the Reunion and tell our drivers to drive them just as hard as when these were the latest and greatest cars to hit the track. We are very proud of Mazda's history with the rotary engine, which Mazda took to victory at Le Mans, and we hear from the spectators every year how happy they are to hear the rotary Mazdas back on track."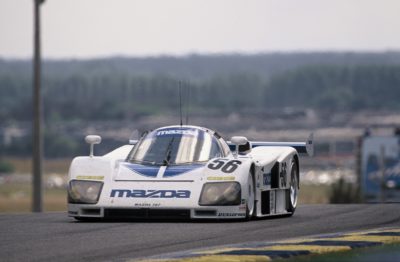 At this weekend's Reunion, the 1989 Mazda 767B will be driven by Mazda Team Joest driver Jonathan Bomarito. This chassis, wearing the famous 'Charge' argyle livery, finished ninth overall and second in class at the 1989 24 Hours of Le Mans, driven by Takashi Yorino / Herve Regout / Elliot Forbes-Robinson.
The 1990 Mazda 787, which will be driven by Tom Long, competed at the 24 Hours of Le Mans in 1990 and 1991, and finished in eighth position in 1991 driven by Takashi Yorino / Yojiro Terada / Pierre Dieudonne.
The 1991 Mazda RX-7 IMSA GTO, which will be driven by Joel Miller, competed in the IMSA GTO class. Utilizing the four-rotor 13J engine which was developed for Mazda's Le Mans racers, this car captured the 1991 IMSA GTO driver's championship for Pete Halsmer and helped Mazda capture the manufacturer's championship. After being retired, this RX-7 was entered at the 1994 24 Hours of Le Mans where it finished second in class and will compete this weekend at Laguna Seca in its Le Mans graphics.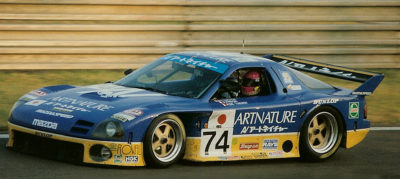 The 1992 Mazda RX-792P, which will be driven by Mazda Team Joest driver Tristan Nunez, was Mazda's first factory-built racer for North American prototype racing. This chassis was driven primarily by Price Cobb in the 1992 IMSA GTP championship and recorded a best finish of second place at Watkins Glen.