What was supposed to be a simple project turned into intense effort – and became a work of art
Tom Fowler knows a thing or two about nicely built race cars, but Alan Cross's Super Touring Lite RX-8 blew him away. Built from an ex-Pirelli World Challenge car and what was slated to be a parts car, this race car is now built with detailed craftsmanship. "The car is absolutely a work of art," the principal of prep shop OPM Autosports says. "People stop, non-stop, to see it in the paddock.
"We did a lot of the mechanical work – put in the engine, dyno'd it, etc., but [Cross] did everything else himself," says Fowler. "He put the suspension in, the fuel cell, he designed the entire dash, all the wiring, gauges, relays…. It's absolutely beautiful. It looks like a surgeon built it."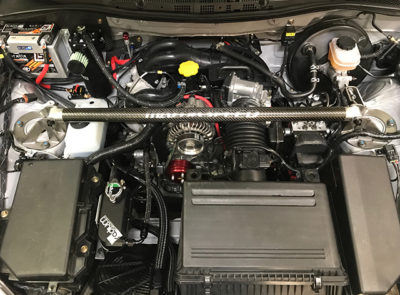 Well, a surgeon did build it. Alan Cross is an engineer-turned-veterinarian, but more than that, he's a veterinary orthopedic surgeon, helping heal animals' broken bones. But, as he says, he needs a project. A recent one was an electric motorcycle that he built from the ground up and has been featured in a variety of publications. The RX-8 is the latest.
"I've always had a passion for Mazda rotaries, ever since I've been racing Miatas, which is about 10 years. I've always wanted to race a rotary; I admire their simplicity," Cross says. So he picked up the ex-PWC car, but discovered that it wasn't as good of a deal as he might have thought – the car was pretty much at the end of its useful life.
"It was apparent I wasn't going to be happy in it unless I built it the right way from the start," he says. "So I took the few remaining valuable parts off it. I had picked up a donor tub thinking it never hurts to have a parts car around, but after assessing the situation, it looked like it was going to be better to put a cage in the parts car and move the engine, suspension and drivetrain into the newer car.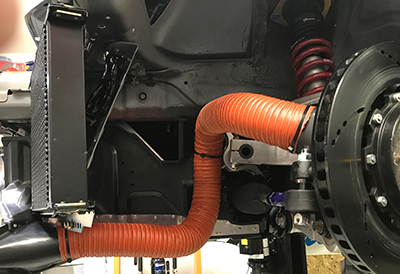 "I have a drive to create, and I'm not content unless I've got a project or some creation going on, and it usually ends up being something mechanical," Cross continues. "It kind of runs the spectrum. This is the second car I've built, and I believe in doing things the right way – even if it's not something anybody will see, but because that's what the task deserves. I try to do it with … I guess you'd call it craftsmanship, something I can be proud of."
The erstwhile parts car was stripped, caged, taken to the paint shop and put on a rotisserie. While OPM – Cross says he couldn't have done it without the Fowlers and OPM team – did the drivetrain, Cross handled the rest.
The car, one of a handful of RX-8s running in SCCA's STL class, took its first green flag recently in an SCCA Divisional race at Roebling Road in Georgia. Cross claimed the pole, won the race and set a new track record. He plans to continue developing the car this year with an eye on the 2019 SCCA National Championship Runoffs at VIRginia International Raceway. "Just seeing the car we built from scratch complete a lap is rewarding. It still needs quite a bit of development, but the fact that we can put it on pole and set a new track record makes me hopeful that it will be competitive at the Runoffs. It's got a lot of potential," he says.
The car is fast, but that's only part of the reason that Fowler felt the car was worthy of attention from MazdaMotorsports.com. "It's absolutely gorgeous," he says. "It looks better than any new car you'll ever see. The wiring, the gauges, the carbon fiber pieces, the dash work … it's amazing. I can't imagine how many hours went into this car. I see a lot of nice race cars and we build a lot of nice race cars, but there's usually a limit because it is a race car. Alan doesn't seem to have that limit. This car would look nice sitting on a professional IMSA grid."