GTL SCCA racer Mike Kamalian tackles a second class with a new F Production Miata build
Most drivers with their eye on an SCCA National Championship trophy are tightly focused, but Mike Kamalian of Marietta, Ga., is an exception to that rule. In addition to making his third run at the SCCA National Championship Runoffs in GT-Lite this year, Kamalian is building a new F Production Miata from scratch.
"I have my own shop," Kamalian explains, "and I've always wanted to build a car that could be as successful as my GT-Lite car, but in F Production."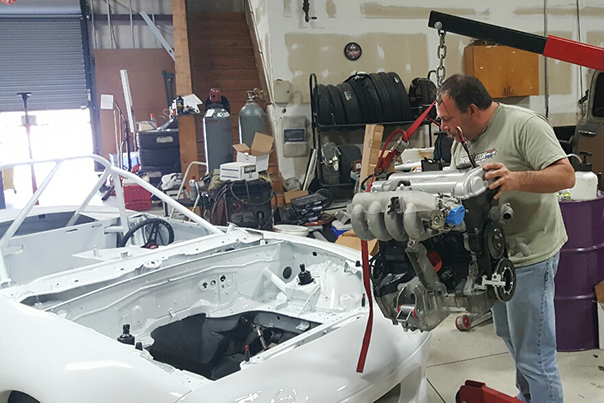 Kamalian sourced a 1997 Miata body and took it to Barry Trivette at Robinson Racing in nearby Cumming, Ga., for the roll structure. Then the difficult process of development began. "Jesse Prather built the engine for it," Kamalian reveals, "and I scoured the world looking for any PBS Miata transmissions I could find."
The PBS MDR-1 is designed for fast gear changes without removing the transmission from the car. A variety of straight-cut gears and final drive ratios are available, and the transmission uses fast-shifting dog rings for a pure racing gearbox.
"We bought most of the ones left available in the world," Kamalian says.
But there's far more to a winning race car than an engine and transmission. In SCCA's hard-fought Production championships, you have to address the whole car. "We're developing the existing technology that's out there," Kamalian says. "Things that nobody had done because why fix it if it's not broken? But we think it is broken; you just have to look at it from the right angle."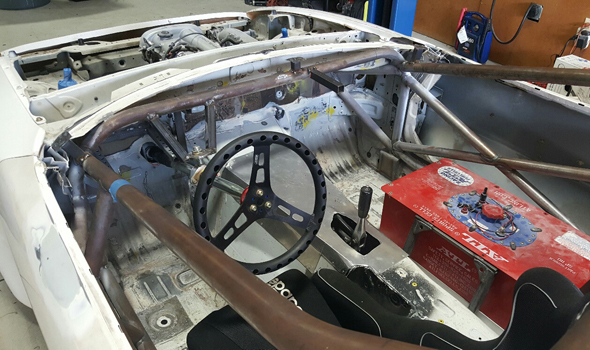 Other racers may soon be able to benefit from Kamalian's work. "We've developed some parts that we're soon going to be selling through the revolutionspeed.com website," Kamalian says. "It's chassis components and stuff that is legal in the Production classes. We've got some tricks no one has used before where we're making things better."
Kamalian readily admits that his road would be a lot harder without the support that Mazda brings to the SCCA Club Racing community. "We had a disaster at Daytona and Mazda stepped up with parts that we would never have gotten anywhere else," he says. "Then the same thing happened at Mid-Ohio – we blew the diff apart! But [Mazda] had the pieces right there. Anything you need, you can call the guys at Mazda."
In addition to parts and technical advice, Kamalian appreciates the financial support that comes with being a Mazda racer. "The payouts and contingencies really help," he says. "Everything is something. A couple hundred dollars here and a couple hundred there, it makes it possible to go to the races a little bit more than everyone else. That's really a big reason we chose the F Production Miata."