Born from humble beginnings, Copeland Motorsports has become a force to be reckoned with in Mazda's MX-5 Cup
Maryland-based Copeland Motorsports has humble beginnings – a father and son racing together. Dean Copeland had been racing and winning national championships in WKA karts, and when it came time for him to move to cars, he and his father Kevin looked around for something competitive, where Dean would have a good fight on his hands. While Spec Miata fits that bill everywhere, it's especially true in the Mid-Atlantic area.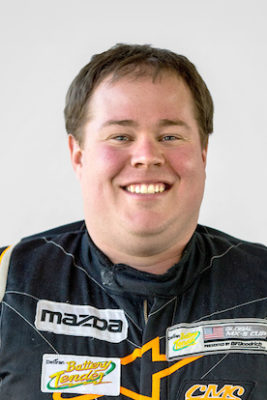 "As soon as he was able to race at [age] 16, we put him in Spec Miata," says Kevin. "We came in with high hopes, and he did not win a race the first year. We came back the second year and basically annihilated the field in [SCCA's] Washington DC Region."
Then came the Teen Mazda Challenge, chosen so Dean would be eligible for Mazda's Club Racer Shootout (now Road to 24). Dean earned his invitation to the Shootout, but didn't win despite showing impressive speed. "We went away from that a little frustrated but, at the same time, driven," Kevin says. "We maybe didn't have the whole professional package at the time that Mazda was looking for, but I knew if we got an MX-5 Cup car, we could win in the series."
They bought a car from Andrew Caddell, a previous Shootout winner, and raced in MX-5 Cup, just missing a win in their second race. Dean has scored wins most seasons, with a best championship finish of third in 2011.
Fast-forward a few years, and Copeland Motorsports prepares to go into the 2017 Idemitsu MX-5 Cup Presented by BFGoodrich® Tires season with five cars. The team evolved to this point by beginning to rent out some cars at SCCA regional weekends.
"We ran as an independent for a few years, and the realization came down that this is very expensive," Kevin admits. "So we started renting some cars. We wound up getting another car to rent, and we were renting Dean's car on regional weekends at Summit Point and VIR. Dean was coaching the renters, and we were making a little bit of money. As it went on, we saw the light, which was building a team. So we had a couple of drivers come in."
The drivers that joined the team for MX-5 Cup early on had decent results, but last year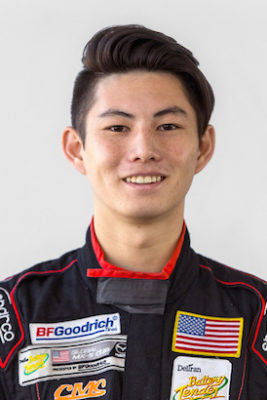 Nikko Reger of Houston joined the team, won three races and finished sixth in the championship points. Reger, who set the fast time at the Spring Training session, and obviously Dean Copeland, return for 2017, along with three other young drivers (and perhaps a sixth driver not yet sealed). Those three drivers are Dylan Dexter from Nebraska; Christopher Kopitski, a Spec Miata racer from South Dakota; and Bryan Ortiz of Puerto Rico, who has experience in NASCAR's K&N Series, Formula Renault, and Koni Challenge.
"I can't tell you how excited we are, to be honest," Kevin says. "To have the driver lineup we do – it's one thing to have drivers, but we have drivers who are all capable of winning right off the bat. The whole goal is winning the championship this year. We led the points numerous times last year."
In addition, Dean and possibly other drivers will run their MX-5 Cup cars in Pirelli World Challenge's TCA class in 2017. Kevin says he expects the car to be very competitive in that series, won last year by Elivan Goulart in an NC MX-5 Cup car.
The 2017 Idemitsu MX-5 Cup season kicks off at Barber Motorsports Park with the Verizon IndyCar Series on April 21-23.