Would you like to race at Barber Motorsports Park in the Idemitsu MX-5 Cup presented by BFGoodrich® Tires?
MX-5 Cup races during the IndyCar weekend in Alabama – April 20 – 22. Slipstream Performance has one car available for rent. Contact Kevin Stelly at 281-796-6683.
(MX-5 Cup cars are eligible to run in Idemitsu MX-5 Cup; Pirelli World Challenge TCA; SCCA T3; NASA PTC and more.)
If you just want to test the race car, teams in MX-5 Cup have test day options available.
ATL Speedwerks Opportunities: In addition to the Barber test days, ATL Speedwerks, run by Todd Lamb, will be joining Idemitsu MX-5 Cup for 2017. It will be able to add a racer to its team and is offering test days at the following:
Mar 23-26, COTA (SCCA Super Tour)
Mar 28-29, Road Atlanta (test days)
Apr 7-9, Summit Point (SCCA regional)
Apr 13-16, VIR (SCCA Super Tour)
For details, contact ATL Speedwerks. Shop: 404.996.4100; email: Todd Lamb – todd@atlspeedwerks.com; www.atlspeedwerks.com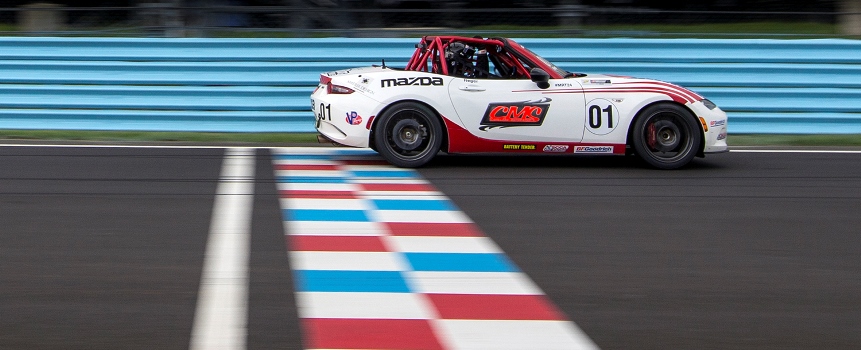 Copeland Motorsports' Testing Opportunities:
Mar 24, VIR / Alton Va
April 7, Summit Point Raceway / WV
Contact Kevin Copeland at: CopelandMotorsports@yahoo.com or cell: 301.467.6159
Long Road Racing – contact Glenn Long at 980.223.8547.