Zach LaGrone is the lead engineer/strategist for the No. 70 Mazda Prototype team, but he's on special assignment this week at the Okayama circuit in Japan for the Mazda Fan Festa, an event to showcase Mazda race cars, old and new. The 2016 version of the Mazda Prototype is there for demonstration runs, alongside the Mazda 787-B which won at Le Mans in 1991. Drivers Tom Long and Tristan Nunez are also at the event, as well as Mazda Motorsports' director John Doonan. Here is Zach's report from Japan as the event is just getting underway.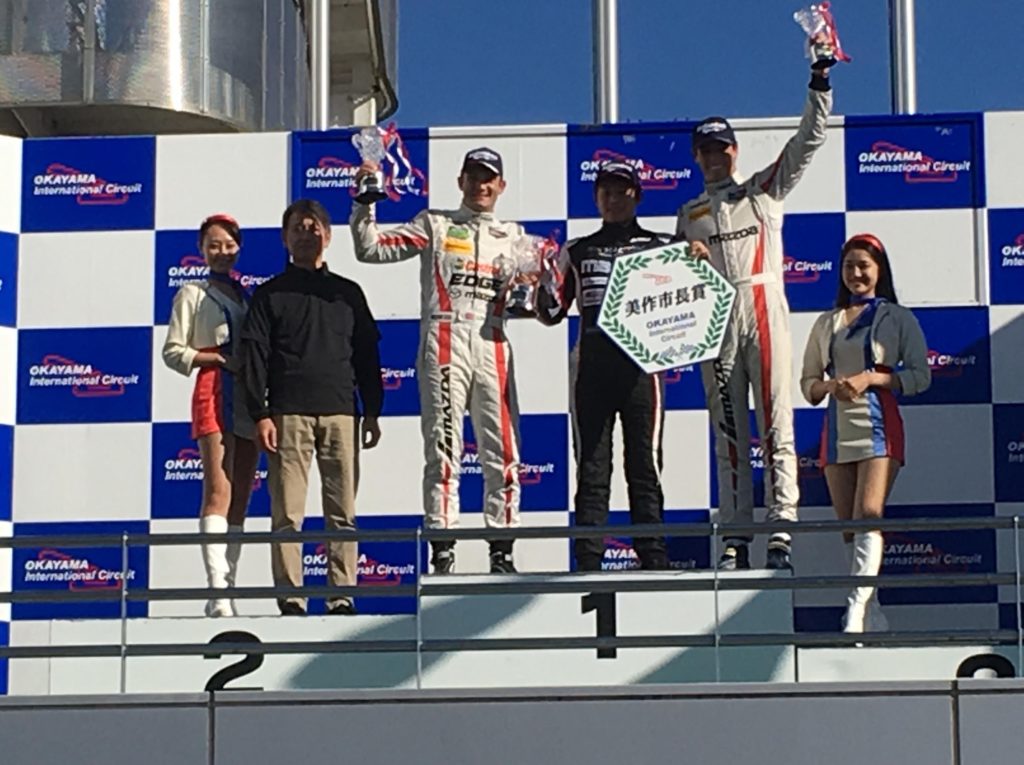 It's great to be here in Japan! I love traveling in general and to be working with a Mazda race car in Japan is a very special experience. Mike George (team mechanic) and I are both honored to be a part of the Mazda Fan Festa. Mazda has put together a phenomenal event, as there's so many things for Mazda enthusiasts to see and do with the on track activities, classic road and race cars, the autocross track and the vendor area.
Okayama was always one of my favorite tracks from watching Super GT and video games, so it's awesome to be here in person. It's going to be neat for me to see our car out there and look at some of the data from our run afterwards.
My favorite part of the event has been getting up-close and personal with some of the classic and Japanese specific Mazda models like the Cosmo, the RX-3 and the MX-5 Roadster RF.
Seeing the 787B next to our Mazda Prototype was really neat. You can see a lot of similarities and a lot of differences dictated by regulations and technological advances. It's fitting to have the brand's motorsports icon with the highest performance Mazda race car of today.