Team asks for support of the motorsports community and fans to fill Jake's Toy Box with new books and toys for patients at Children's National.
MEATHEAD Racing will be collecting new books and toys during the Idemitsu Mazda MX-5 Cup presented by BFGoodrich® Tires race weekend at Virginia International Raceway (VIR) August 26-28, 2016. The books and toys will help fill Jake's Toy Box, which was created by MEATHEAD Racing founder Mike Collins and his wife Wendy in honor of their son Jackson "Jake" Collins. This Toy Box will help support Dr. Bear's Closet at Children's National in Washington, DC, which provides toys, books, and games to patients.
With the help of family, friends, and long-time partner Books-A-Million, the Collins' family and MEATHEAD Racing have donated a hundred thousand dollars worth of books, toys, and monetary donations for more than a decade. The Idemitsu Mazda MX-5 Cup race weekend at VIR offers the perfect opportunity to continue the support for Children's National and their patients. MEATHEAD Racing will have donation bins in the team's paddock and hopes that drivers, teams, guests, and fans will consider bringing a new book or toy to the track. In addition, the Mazda MX-5 Cup Cars of MEATHEAD Racing drivers Mike Collins (#75) and Nick Bruni (#76) will feature the Children's National logo to honor Jake's legacy and the great work of the doctors and staff at Children's National.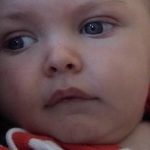 At the age of 4 months, Jake was first diagnosed with being developmentally delayed and was referred to Children's National. Over the next twelve months Jake remained in the care of Children's National while they searched for the cause of his illness. Throughout those twelve months, Jake developed seizures, lost eyesight and eventually was tube fed. Even though he could not sit up, walk, or talk, he maintained a happy disposition through his numerous doctor's visits, tests, and daily therapies. At thirteen months old, Jake was finally diagnosed with a mitochondria disorder. At fourteen months old when the disease became too much for Jake's weakened body, he passed away. The doctors and nurses at Children's National were a constant support network and love for both Jake and his parents. Jake's Toy Box continues to honor Jake's legacy and helps these doctors and nurses provide that same support and love to other parents.
About Children's National
Serving the nation's children for more than 145 years, Children's National is a proven leader in the development and application of innovative new treatments for childhood illness and injury. The internationally recognized team of pediatric healthcare professionals treats more than 300,000 patients each year who come from throughout the region, nation and world. As a top 10 children's hospital, Children's National brings together collective expertise and a shared purpose to help make families stronger. Children are cared for by the best, most dedicated experts in the region. Not only is Children's National ranked best of the best by U.S. News & World Report, but the nurses are nationally recognized for their experience, skill, and dedication to children. As the only health system designed for kids in the Washington metropolitan area, Children's National believes every child should be cared for by professionals who have devoted their career to children's medicine. At Children's National, they are dedicated to providing the best pediatric care for their patients, families, and community. Their vision for the future is becoming more focused on helping kids avoid getting sick in the first place. At Children's National, they don't just want kids to grow up. They want them to grow up stronger.
About the MX-5 Cup
The MX-5 Cup race cars start as complete MX-5 road cars from the Mazda Hiroshima, Japan factory before being transported to engineering development partner Long Road Racing in Statesville, North Carolina where they are produced into a race car. The process includes disassembly of the production car, welding and paint of a full roll cage and interior, and assembly of the race car, adding more than 250 motorsports-specific parts. Other components of the car, including the Mazda SKYACTIV 2.0 liter engine are sealed to ensure even competition and a cost effective platform. The Idemitsu Mazda MX-5 Cup presented by BFGoodrich® Tires is the signature spec series for the Mazda Road to 24 (#MRT24), the sports car counterpart to the Mazda Road to Indy (#MRTI). On both paths, Mazda-powered champions earn a Mazda scholarship to advance their career. The MX-5 Cup champion earns a $200,000 scholarship.
About MEATHEAD Racing
For more than a decade, MEATHEAD Racing has conquered amateur motorsports as one of the largest race teams in the country. Founded in 2002 and based at Summit Point Motorsports Park in West Virginia, MEATHEAD Racing travels to over 20 race tracks across the United States. At Summit Point, the team operates a 4,800 square feet facility, where it services and builds Mazda MX-5 cars of all generations. During the racing season, MEATHEAD Racing routinely supports 15 to 25 race cars, competing in five different competition classes, in events sanctioned by the National Auto Sport Association (NASA) and the Sports Car Club of America (SCCA). The 2016 season marks the team's move from amateur racing to a nationwide, professional series—the Idemitsu Mazda MX-5 Cup presented by BFGoodrich® Tires. Follow all of the latest news on Twitter (@MEATHEADRacing) and on Facebook (MEATHEAD Racing).
Contact: Karen Dildei, MEATHEAD Racing, karen@meatheadracing.com, (301) 351-1200