Spirit of Mazda winner Ara Malkhassian's impact on sports car racing continues to grow and impress. Currently, he sits second in points in the Idemitsu MX-5 Cup with two events to go; he is the owner and operator of ALARA Racing, which operates the largest team within MX-5 Cup. As his legacy grows, we turned to him to share his story.
Ara Malkhassian: It is interesting that people want to talk about history with me because I have been in the series since it started in 2006. I do enjoy reminiscing and talking about some of the great times on and off the track with competitors, teammates, and crew. But the conversation always ends up leading to what it is that makes one want to continue to drive for excellence on and off the track: PASSION. The passion to compete; the passion to excel; the passion to WIN.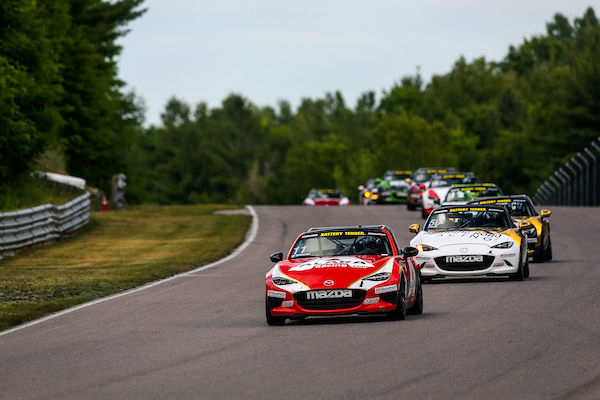 It's easy to look at the current championship and regard it as the 10th season of awesome racing in MX-5 Cup, but it's somehow more this year. The passion is burning deeper. The senses are more present. Maybe it's the new light and nimble car, maybe it's the amazing new tire, maybe it's the great schedule with weekend after weekend of historic, big-speed tracks. But there's something going on. There's something underlying all this that is making this season one that I am cherishing every second of. It's as though the years have all melted away and a new energy abounds.
When I searched deeper, I did find what it is. It's the larger than ever car counts. It's the amazing, greater-than-ever presence and support from the Mazda family for the series. It's the prospect that even greater days are ahead with international competition and intense racing to showcase these amazing cars, our relentless crew, and our talented drivers. We are suddenly part of something much larger. It has lent the series an energy that is contagious. Both veterans and newcomers are excited to be part of our definitive single-marque racing series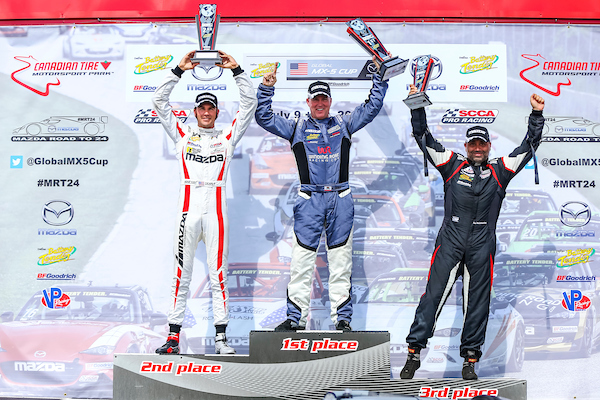 Malkhassian has a long record of success in motorsports as a driver and team owner. His career spans the spectrum from his early days as an amateur, scoring multiple champion in autocrossing and road racing, to his current career in professional racing in the hotly contested professional Mazda MX-5 Cup series. Malkhassian boasts more top fives than anyone else in the series and has many poles, wins, and track records. He currently is a close second in series championship points. His success as a driver is only overshadowed by his success as a team principal. With two different drivers scoring championships in back-to-back seasons and countless team wins, poles, and track records, ALARA Racing is a multiple Mazda Team of the Year winner and is the longest-standing team in the series.