Mazda has continued the evolution of the timeless design of the small, lightweight sports car with the 2016 MX-5 Miata, and MAZDASPEED Motorsports is taking aim at making it an autocross powerhouse by working with three-time SCCA National Champion Ron Bauer to develop parts to sell through its Team Support Program.

Development started at the 2015 SCCA National Championships where Mazda brought two new MX-5s to "compete" as exhibition cars in the CS and STR classes with some of the top autocrossers in the country at the wheel. Each car was set up for the respective class, with the CS car having aftermarket shocks and a front swaybar along with BFGoodrich g-Force Rival-S tires. The STR car seen above and piloted there by Spirit of Mazda winner Tara Johns, meanwhile, offered up aftermarket coilovers, swaybars, exhaust, race seat, g-Force Rival-S as well as a few other parts. Both cars performed very well given the short development window with the drivers running times that would have been in trophy contention in the respective classes.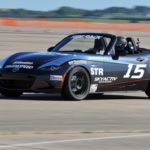 The ultimate goal for MAZDASPEED Motorsports is to develop proven parts that members can purchase, put on their car, and immediately be in a position to run at the top levels of the classes, locally or nationally. The "easy" button will be a class-specific package that can be purchased with the majority of the parts needed. These would be able to be purchased as a group or individually. (Stay tuned for a list of parts being developed.) Price points will be a major consideration, so different price levels may be offered allowing members to determine whether they want a budget build or want to go all out.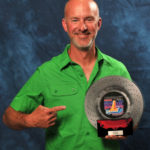 The team will be working with various suppliers to come up with parts that Ron Bauer, seen on the left, will test on his personal 2016 MX-5 car. Through this testing, parts will be fine-tuned and ultimately be offered for sale.
Out of the gate, the team will be working on parts for CS competition and then moving over to STR. Expect to see Ron at various events both locally in the Seattle area and National level events on the west coast in the coming months.
The current schedule will have the team running in CS at the San Diego Match Tour and El Toro Pro Solo with a quick switch-over to STR for the Crows Landing Championship Tour and Pro Solo. These events will be taking place in April.
Don't expect this to be the end of testing though as the team will be working throughout the year to continue developing parts for these classes.
We'll keep everyone up to date on the parts and testing being done, so watch this area for future articles.
Related content:
Cone Training the MX-5