THE engineer for Mazda Motorsports, Randy Miller, helped create the Mazda Heritage vehicle fleet of over 70 cars, ranging from full Group C/Prototype racing cars to classic street cars.
Miller's team collects and maintains the Heritage fleet, which includes everything from full restorations to general repairs. But for those who know the Mazda DNA, it doesn't stop there.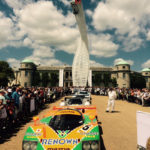 Miller's team races several of the race and street cars from Mazda's rich history at historic racing events around the world. Whether it's the Rolex Monterey Motorsports Reunion at Mazda Raceway or the Goodwood Festival of Speed in West Sussex, England, Miller's presence is known under the hood and even behind the wheel. So what's it like between races?
"I fabricate and engineer parts and tools for various projects and provide technical support to many departments. And of course, I'm lucky enough to complete all the paperwork that goes along with all of that," joked Miller.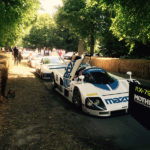 "For me, working on a variety of historic race cars gives me insight into the history of the sport that few have. Who gets to complete the full suspension restoration on Group C/Prototype race cars in our collection, as well as build three Mazda 6 Diesel race cars to run in various events, including the NASA 25 Hours of Thunderhill race, or build/create an electric motor-powered, mobile tool cart containing a full tool box, generator, compressor, car lift, jacks/stands, and lots of storage? The variety of projects is exceptional," commented Miller. Well, there is one more thing they all have in common: they are all significant.
With the focus Mazda places on motorsport, who knows what projects Miller will be working on in the years to come? Perhaps it will be driving more heritage race cars while wearing a tux? What we do know is that at only 32 years old, Miller will see and manage even more amazing technological advancements in the years to come. He certainly has seen it all in the years before him.