Number 4 in a countdown of the things that racers must do to achieve greatness is to hit every step of the ladder on the way up; you learn something at every rung.
The ladder analogy is often used to describe the feeder and support series that lead to the elite levels of motorsports, whether that be Indy cars or Formula 1 for the open wheelers or, for sports cars, the TUDOR United SportsCar Championship or the World Endurance Championship. If you ask Kenton Koch, a driver on his way up the sports car ladder, it's a good one and, furthermore, it applies to what happens when you try to skip a rung or a step in racing.
"The faster you try to climb, if you skip steps, like on any staircase or ladder, you might slip off one of them and fall back down just as easily," he says. "It's taken me four years to get where I am now."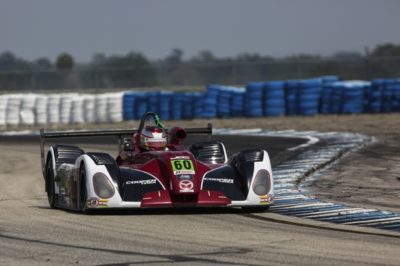 Where he is now is winning races and leading the points in the IMSA Cooper Tires Prototype Lites Powered by Mazda. This is after winning at the Skip Barber regional level, the Skip Barber MAZDASPEED Pro Challenge and last year's Mazda MX-5 Cup Championship. What might he have missed had he skipped any of those steps?
"I think I would have missed out on some of the technical aspects of it. If I went straight from Skip Barber regional to where I am now, my feedback wouldn't be where it is now. My maturity wouldn't be where it is now."
Koch appears to be headed to a solid career as a sports car racer; Joel Miller is there, driving a Mazda SKYACTIV Prototype for SpeedSource Race Engineering in the TUDOR Championship. He took a slightly different route to get there, coming up the Mazda Road to Indy ladder in open-wheel cars. But whichever ladder you're climbing, he notes, hitting each rung is key.
"Every rung teaches you something different," he explains. "It's very similar to karting. When kids leave karting too soon, it impacts them for a long time. In karts, when you're 8 to 12, you learn about going fast; when you're 12 to 16, you learn how to be fast; 16 on up in the Senior division, you learn how to race fast."
That learning continues once a racer makes the jump to cars, but the lessons are more specific and nuanced.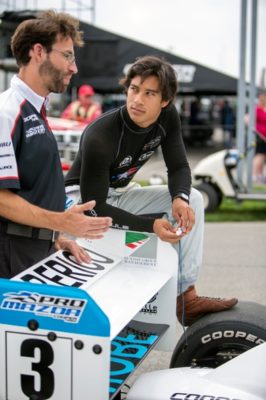 "On the Mazda Road to Indy, at the USF2000 level you have your first opportunity to learn with an engineer, so you learn how to communicate there. And you've got to learn all the tracks. You move up to Pro Mazda, and you learn a little bit more downforce. Also you're starting to get integrated into the public relations side of it. Mazda does a great job of bringing their ladder guys to events, to dinners. Then, in Indy Lights, you might have somebody, like a team owner, funding you, and you're working as part of a bigger team. You might have two engineers working on your car, a data engineer and a regular engineer."
Miller says he continues to learn while racing in the TUDOR Championship. In other words, it never stops. But if you get to one level without acquiring the tools you should have in the previous step, chances are you're going to struggle.
"There's something to learn at each level," Miller concludes. "Skipping one is one of the worst decisions you can make."
Related Content:
Be the Complete Racer: Choices
Be the Complete Racer: Fitness
Be the Complete Racer: Study
Be the Complete Racer: Seat Time
Be the Complete Racer: Study at the Track
Be the Complete Racer: Build Your Brand