First BEHIND THE ZOOM driver forum to discuss Road Atlanta ahead of NASA Nationals East.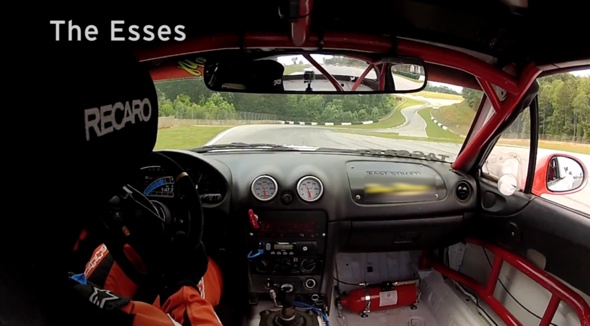 Tonight marks the first forum component in the BEHIND THE ZOOM series; first up, Road Atlanta. The BEHIND THE ZOOM campaign is a series where 12 Mazda factory drivers and champions break down many of the tracks and venues that you race at. 
The two drivers sharing their time and insight tonight:
• Tom Long is a Mazda factory driver and a professional driving coach.
• Randy Pobst is a four-time World Challenge GT champion, two-time Rolex 24 at Daytona winner and factory driver in an MX-5 for Freedom Autosport in the Continental Tire SportsCar Challenge Street Tuner class.
From 8:30 PM to 9:00 PM EST tonight, Long and Pobst will take you through a turn-by-turn discussion of Road Atlanta to assist Mazda competitors with their preparation before racing the famed Georgia track. Q&A is encouraged throughout the forum. The drivers will use microphones, and be able to respond to typed questions by the Mazda racing family by either typing or speaking.
The Audience: The forum is exclusive to Mazda competitors and can hold up to 100 participants.
How to Join (we recommend that you register by 8:15 p.m. at the latest to be able to register and download the GoToMeeting platform):
• Check your e-mail account that you have on file as a Mazda Team Member. In it will be an  e-mail titled, "BEHIND THE ZOOM ROAD ATLANTA FORUM AUG 26," in which you will find a URL address to register for the forum.
• To register, you'll need to enter your first name, last name, and e-mail, then click  "Register."
• Once you have registered, you will be prompted to download the GoToMeeting software,  if you have not already done so; this process typically takes less than 15 min.
What You'll Need: A computer and an internet connection.
Thank you for your support. We hope the BEHIND THE ZOOM resources are helpful in preparing you for Road Atlanta!