It really doesn't matter How many people are in a class, as long as there are more than one, winning a Sports Car Club of America Solo National Championship isn't easy. Winning nine of them gets you noticed, especially when you win six in a row in essentially the same class.
Kyung Wootton has done that. Beginning with her first Stock-class championship in 2000, when she was also named Solo Rookie of the Year, she won a championship every year until 2005, all in the Stock category, and all in Miatas. She won again in 2011, in the Street Touring Roadster Ladies class and followed it up in 2012 with another STR Ladies win, also in a Miata. For 2013, she and husband Michael showed up in their 2005 MX-5 Miata prepared to compete in Super Street Modified. One might guess what happened next.
SCCA Solo competition is done in parking lots and airfields – anyplace there's a large expanse of concrete or asphalt – on a course marked by cones. The course changes each event, and competitors only have three shots at it. It requires precision and being quick right away – there's no opportunity to work up to a quick time. At the National Championships in Lincoln, Neb., competitors slug it out on two different courses over two different days, with the best time on each added for the final total.
Wootton, from Austin, Texas, had two competitors in SSML, but both were multi-time National champions, and both had won the class. Both Tara Johns, the defending champ, and Beth McClure-Strelnieks, were also in RX-7s.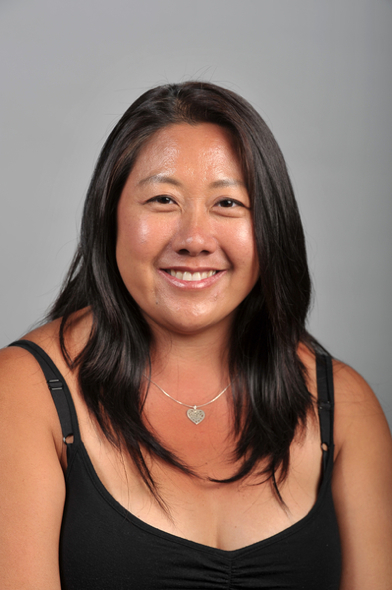 "I wasn't really expecting to win," says Wootton. "Coming in and competing against two other National Champions, I didn't really expect anything at all and my main thought was I'd be [last]. My main goal this year was to get the experience, see how I would do against them, learn as much as I could and build more confidence in the car because I don't get to drive it very often. To win this year was surprising."
Super Street Modified is an almost-anything-goes class. As long as the engine block matches the car and the suspension mounting points remain the same, the rest is pretty much free – aftermarket turbocharging, big brakes, wings and splitters…all are allowed. It's a pretty big difference from the Street Touring R class that the Woottons competed in before.
"In STR you're limited to street tires and just a few modifications. In SSM you've got vastly more options – engine, electronics and so forth. It allows you more room to modify the car. It's been a ball and we're having fun. We're still working on parts of the car. I don't think we're completely done, but so far so good," she explains.
"This year, we added the aero package with the new wing and splitter. We get a lot of flack for the big wheels we put on our car. That's one thing that's different for us. Other than that it's just the typical tuning other people do in the class."
The fact that the Woottons are still working to make their Miata faster doesn't bode well for her competitors, whom she beat by 1.7 and 2.5 seconds. The car and driver are a long way from the stock-class '99 Miata, and a long way from the girl who caught the bug from riding with her then-boyfriend at a local autocross.
"His roommate got him into it," she says. "It caught my curiosity and I said, 'Hey, I want to check this out, what you guys are doing on the weekend.' I went to a local event and got to see what they were doing; but it wasn't until I got to be a rider that I actually got into it. It was pretty fun."
And several years and nine National Championships later, she's still having a ball.