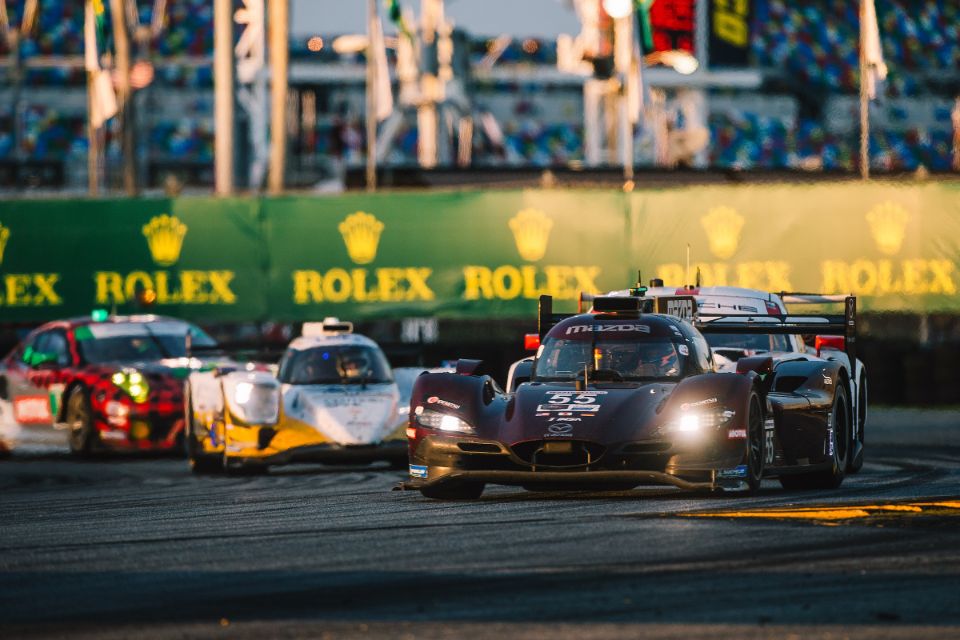 The Mazda RT24-P Takes On The World's Best
Mazda Motorsports unveiled the Mazda RT24-P race car to compete in the Daytona Prototype International (DPi) class of the IMSA WeatherTech SportsCar Championship in 2017. Powered by the Mazda MZ-2.0T, a 2-liter, turbocharged four-cylinder engine producing 600 horsepower, the RT24-P features Mazda's "KODO – Soul of Motion" design language. From the five-point grill at the front to the sweeping curves and aggressive vents that culminate in its elegant rear diffuser, the RT24-P represents the synthesis of Mazda's design and a pure racing machine. In 2019, The Mazda RT24-P captured three race victories and three pole positions.
Mazda partnered with Multimatic and Riley Technologies on the design of the chassis and aerodynamics, while Advanced Engine Research builds and develops the engine.
The No. 55 Mazda RT24-P is driven by Jonathan Bomarito (USA) and Harry Tincknell (GBR), with Ryan Hunter-Reay (USA) added to the lineup for the Michelin Endurance Cup rounds. The No. 77 Mazda RT24-P, which carries the colors of team partner Idemitsu, is driven by Oliver Jarvis (GBR) and Tristan Nunez (USA) and at the Michelin Endurance Cup rounds are joined by Olivier Pla (FRA).