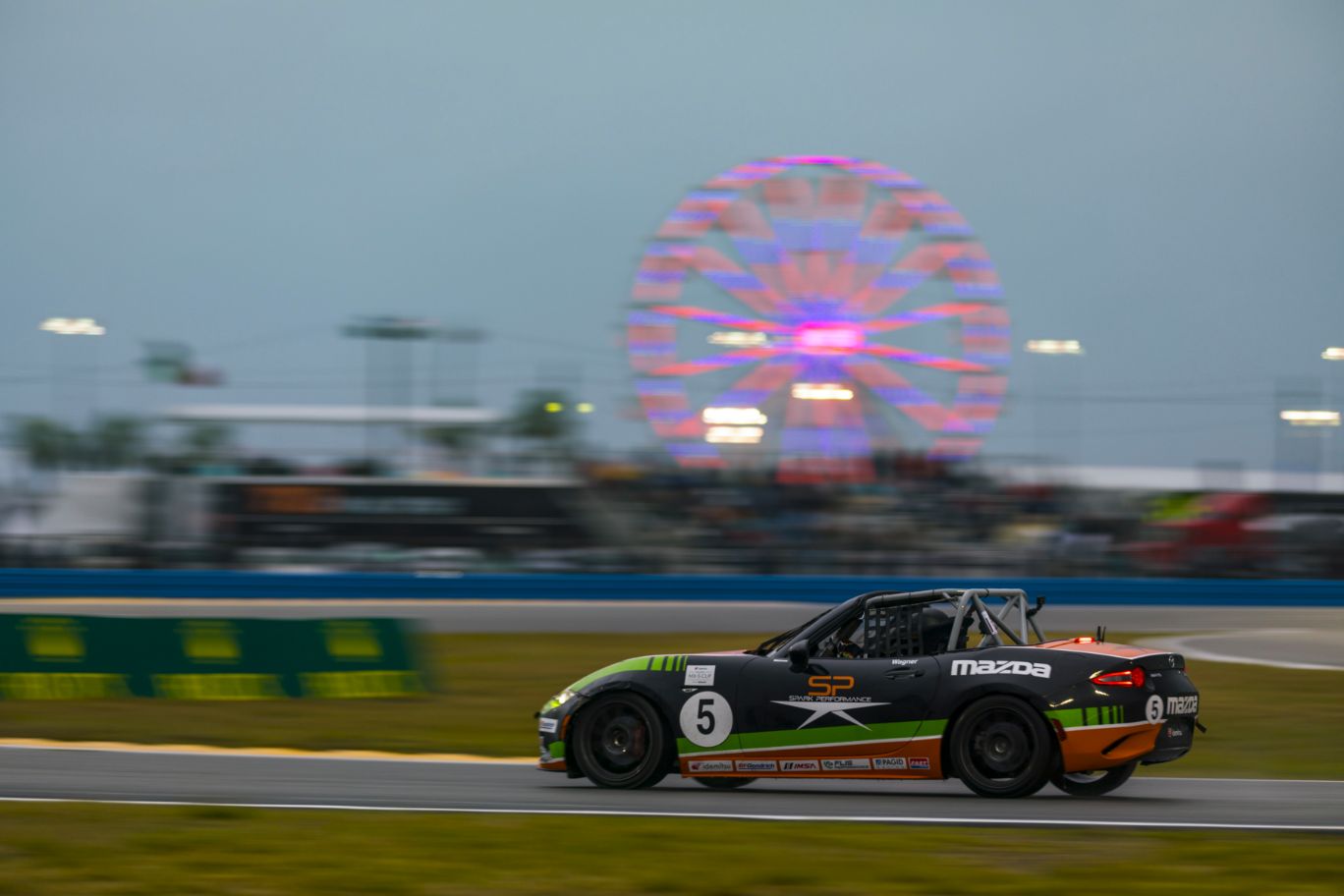 Mazda MX-5 Cup Series
Mazda's launch of the MX-5 Cup car in 2016 was a rousing success, and the momentum continues in the Idemitsu Mazda MX-5 Cup Series presented by BFGoodrich® Tires as the series positions itself for the future through more robust prize funds, continued development of the MX-5 Cup car and sanctioning with International Motor Sports Association (IMSA).
Mazda will award nearly $600,000 in year-end prizes, including a $250,000 payout for the Champion. The prize package will also see the the top championship finishers earn significant payouts; the runner up driver will earn $85,000, the third-place points earner will emerge with $50,000; the Rookie-of-the-Year earns $80,000.
Mazda MX-5 Cup racers have the benefit of dedicated on-site team support at every race. This includes technical support and driver coaching as well as parts sales and service along with professional marketing and PR. There is even an option for drivers to rent a drive for a race weekend or a full season with an experienced, professional team at their disposal.
About the MX-5 Cup race car: Start as brand new, complete MX-5 road cars from the Mazda factory in Hiroshima, Japan, before being transported to engineering development partner, Flis Performance in Daytona Beach, Florida where they are transformed into a complete race car and sold. The process includes disassembly of the production car, followed by welding, paint, as well as a full roll cage and interior, and then assembly of the race car with more than 250 motorsports-specific parts. Other components of the car, including the Mazda SKYACTIV 2.0-liter engine, are sealed to ensure even competition and a cost-effective platform, as well as the SADEV Sequential 6-Speed Gearbox, which has solidified the durability of the ND2 car and elevated performance within the MX-5 Cup Series.
For the MX-5 Cup schedule and more information about the series, see MX-5Cup.com.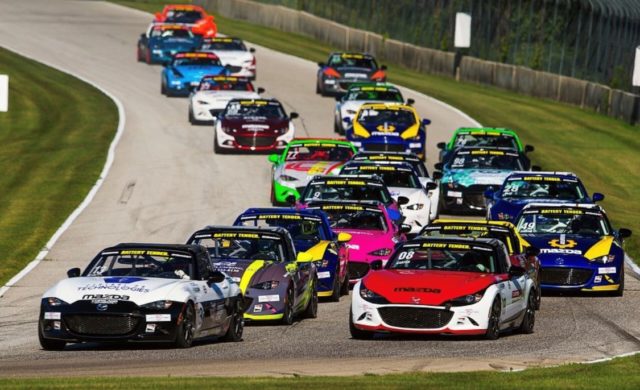 Racing at Daytona is a huge opportunity for all of the drivers who haven't competed there before, and it's a great chance for these teams to be on the world stage at one of sports car racing's biggest events.