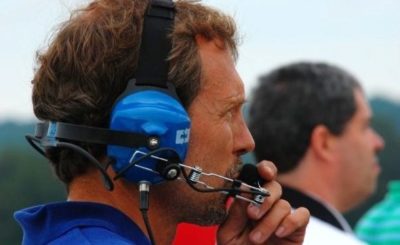 Mazda Prep Shop Rewards Program
Mazda racers and shops have been able to join the Mazda Team Support Program (MTSP), which provides automatic discounts on stock parts, a widespread offering of competition racing parts, technical support and more. Mazda has rewarded prep shops' loyalty by creating the Mazda Motorsports Prep Shop Rewards Program – Platinum and Silver tiers.
Prep Shop Reward Member Benefits: All prep shop rewards members earn a special 10% discount on most competition parts for road racing, with discounts as high as 25% on many others, along with other benefits.
Currently, all MTSP members receive free UPS ground shipping on parts orders – stock or competition – of $900 or more (before tax and after discounts), with the Platinum Rewards members needing only to purchase $600 worth of parts – competition parts or stock parts; the Silver members need to order $750 at one time.
Additionally, all MTSP and rewards members gain additional savings on the Spec MX-5 build kit and ongoing NC Miata parts, with the rewards members saving $1,000 on the parts kit and receiving a 10% or greater margin on all Spec MX-5 parts for the new spec line. This parts kit is intended for SCCA STL, NASA ST5, Spec MX-5 Challenge Series, endurance racing, and the Spec MX-5 Challenge Series presented by Toyo Tires.
How to Qualify: Mazda prep shops who spent $15,000 or more on competition parts in 2021 with Mazda Motorsports to support MTSP members were automatically included into the rewards program as a 2022 Platinum member; those who achieved the $7,5000 threshold have been placed into the Silver tier. These goals will remain for 2022.
Mazda and non-Mazda shops that purchase two Spec MX-5 kits from Mazda Motorsports will immediately be admitted into the Platinum rewards program through their the upcoming January.
What Constitutes a Prep Shop? Mazda shops who service at least three MTSP members. The shops physically help to prep the cars before the race weekends and service them at the race event. And the final requirement: this level of support – before-, during- and post-event – is the primary purpose of the business. The reason for the prep shop rewards program is to aid those grinding it out at the track to support the racers.
Prep Shop Eligibility to Waive Sales Tax: Generally, prep shops are considered resellers and are eligible to waive sales tax when they purchase parts from us. Please consider filling out the form to waive sales tax by clicking here and submitting it to rconley3@mazdausa.com.